Australia Post 'saves planet' and saves $10m
AUSTRALIA POST is really pushing the envelope when it comes to the environmental sustainability of its business – and that includes cutting carbon emissions by 25 percent by 2020.
In fact, Australia Post reckons it can save about $10 million every year through its new sustainability programs.
That is quite a statement from a company that still runs the country's largest delivery network, spanning 11.7 million addresses and more than 16,000 vehicles.
"That saving of $10 million every year enables Australia Post to invest more in improving and creating services our customers want to use," Australia Post chief financial officer Janelle Hopkins said.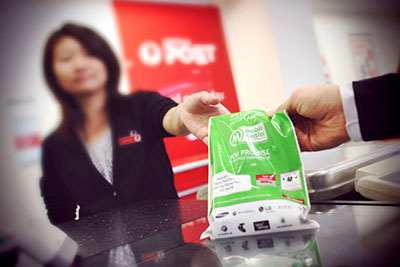 "Since 2000 we have reduced our carbon emissions by 20 percent, which is significant given domestic parcel volumes are continuing to grow, and more than two million parcels were delivered in a single day during Christmas last year.
"In the last eight years we have been working to aggressively reduce our carbon footprint, even going beyond our own sites to account for our third-party supply chain.
"Our first ever Environmental Action Plan is a step towards continuing to reduce carbon emissions and achieve our target of a 25 percent reduction by 2020."
Australia Post installed the country's largest single-roof solar panel system in late 2017 at the Sydney Parcels Facility. Ms Hopkins said this solar array alone saved $800,000 every year within Australia Post's extensive 48-site solar energy program.
"We are seeing immediate returns as we unlock renewable energy at some of our busiest sites, which helps to insulate the business against rising energy prices," Ms Hopkins said.
"But we're also looking at how we can leverage our existing network to support communities. Our partnerships with groups like TerraCycle, Planet Ark and Mobile Muster has seen us remove 26,000 tonnes of material from landfill. We also helped develop the world-first Nespresso recycling satchel to send used coffee pods to a purpose-built recycling centre, and our own satchel packaging is now completely recyclable.
"We're excited to see Australia Post make an even greater commitment towards delivering better commercial and environmental outcomes for the Australian community," Ms Hopkins said.
ends