Accommodation Assoc. calls Victoria's business events incentive 'a step towards state tourism recovery'
THE Victorian Government's new support packages of up to $25,000 for business events incentives in Melbourne, has the support of the Accommodation Association.
The Association said the program would provide "a desperately needed bookings boost for struggling CBD hotels and accommodation providers".
With the corporate travel market still crippled by COVID, the Accommodation Association said the incentives would ignite business traveller confidence in choosing Melbourne for accommodation and events.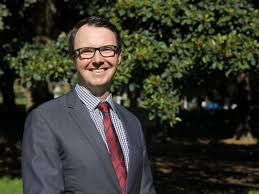 "Forward bookings for Victorian accommodation in the second half of the year are still at 2020 levels and event investment is currently extremely prudent, so we welcome this much needed support from the state government," Accommodation Association CEO Dean Long said.
"With consumer confidence at critically low levels due to ongoing border shutdowns, more business events in Melbourne will have a positive impact on hotel and motel occupancy in the CBD through kick starting corporate travel spending which means more overnight stays with Victorian accommodation providers.
"As the Melbourne corporate travel market begins to recover, the wider Victorian market will also enjoy flow on benefits from heightened travel and hospitality spending which will support the state's economic recovery," Mr Long said.
"Our Melbourne hotels and motels have endured an incredibly tough time and are looking forward to increased interest from corporate travellers and business events clients as they take advantage of this program."
According to the Accommodation Association, nearly 40 percent of all visitors to Melbourne are corporate travellers and providing reason to travel beyond reconnecting is critical for the accommodation sector.
Mr Long said supporting business events would kick start the tourism industry in Victoria, as events drive overnight visitation and are critical to rebuilding the domestic corporate travel market which the state's hotels and motels rely on.
Applications are open until June 30, 2021 for new event bookings held in Melbourne through to December 2022.
ends