Tourism industry bodies grateful but cautious over government rescue programs
THE Australian Tourism Export Council (ATEC) has welcomed the Federal Government's Consumer Travel Support Program's range of support measures for travel and tourism, "particularly those focused on safeguarding the future of the beleaguered tourism export sector" -- but warns it is "not the perfect support package".
The Accommodation Association said while programs will support many tourism regions which were hard hit by bushfires and then the subsequent shut downs, "unfortunately the package does not support our two major international gateways of Sydney and Melbourne".
The Australian Federation of Travel Agents (AFTA) said it would continue to work with the Federal Government to ensure that the extension of the COVID-19 Consumer Travel Support Program provides support to those travel businesses who most need it.
According to ATEC, although many operators were unlikely to receive a direct benefit, tourism businesses across the country indicated they would potentially benefit from some measures, especially those in regional and remote areas as well as vital supply chain distributors.
"The challenge export tourism businesses face is staying afloat until international borders reopen. With JobKeeper off the table, the ability to retain staff while revenue is at an all-time low will be very difficult," ATEC managing director Peter Shelley said.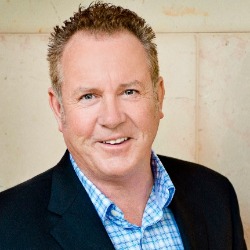 "The past 12 months has seen many tourism businesses with little or no income and many would have already gone to the wall without the JobKeeper support. On the positive the package will deliver much needed support to regions dependent on international visitors with the flight subsidy program and other measures aimed at supporting and re-invigorating key destinations.
"The extension of the Travel Agents grants program will be critical for the commercial survival of the inbound tour operator businesses which have underpinned the success of our inbound tourism industry for the past 50 years by being the primary distribution channel for international visitors travelling to Australia," Mr Shelley said.
"The loan scheme will also provide an important safety net for many businesses but there will still be countless operators making the tough decision to shed valuable skilled employees without the continuation of JobKeeper. It's critical state governments recognise the importance of their borders remaining open and all governments commit to a tourism restart timeline which is vital to the survival of thousands of small tourism businesses across the country.
"The next step will be to see our international visitors back but while the date remains uncertain, our export tourism businesses will continue to need support and this package will go some way in helping them continue their scaled-down operations," he said.
"It is vital these businesses survive through until our borders open so they can help the industry quickly reconnect with international visitors and start to sell these regional tourism products to overseas guests.
"I think we all agree it's an imperfect package, but we welcome the components which support the valuable $45 billion inbound tourism sector. The concern shared by many is will it be enough to support businesses reliant on international tourism which continues to have an uncertain restart date."
Accomodating the challenges
According to the Accommodation Association, bith the Sydney and Melbourne markets currently have a forward booking rate of less than 10 percent for the next 90 days.
Accommodation Association CEO Dean Long said, "For Sydney and Melbourne, where 80 percent of the market is from international and corporate markets which are still not operating due to government restrictions, the lack of support in this package will result in a loss of jobs and slow our recovery once borders are open.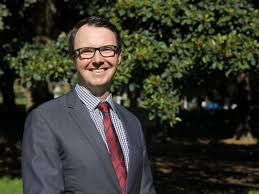 "Our hotels in these two major international gateways currently have a forward booking rate of less than 10 percent for the next 90 days and desperately need immediate support," he said.
"Our workforce is highly skilled and the government has not provided the support for our skilled chefs, waiters, revenue managers and duty managers in the same way as they have for airlines. This means it will have a dramatic negative impact once international borders open and we don't have the team members to provide the high service levels they demand.
"Loans are only helpful when you have a level of certainty of revenue to service debts and a clear strategy to keep the economy open. Without this, Australia's accommodation businesses can't take on new debit even if banks are prepared to lend to them.
"The Accommodation Association will be making urgent representations to the Federal Government for additional support to ensure our important Sydney and Melbourne accommodation sectors get the support so urgently needed," Mr Long said.

Mr Long said in order to preserve a base from which the tourism and accommodation sectors can rebuild, the Accommodation Association's Pre-Budget submission also seeks a range of urgent support measures including:
Support workers of the Accommodation Sector so they are treated the same as airlines;
Implementation of a consistent national health strategy to manage virus outbreaks without closing state borders to restore confidence in interstate travel;
The creation of a level playing field through the introduction of a sharing economy third-party reporting regime in FY21/22 which requires sharing economy platforms to report to the ATO for data matching purposes;
Development of a clear national plan to open international borders that has State and Territory commitment.
AFTA goes to bat for travel agents
AFTA Chair Tom Manwaring said while the details of the Federal Government's tourism and aviation $1.2 billion recovery package were still to be released, the support "is a very welcome and much needed injection for a sector on its knees"
He said Tourism Minister Dan Tehan confirmed at the launch media conference that an additional $128 million would be added to the $128 million COVID-19 Consumer Travel Support Program.
AFTA has asked the Federal Government to anchor the additional support within a framework that is relevant to agency costs and promotes the retention of key expertise within the sector.
"Our sector which relies almost entirely on international travel slammed to a shut in February last year," Mr Manwarring said. "Nine out of 10 travel businesses have been surviving on a decline in revenue of 90 percent since then and most businesses have experienced at least a 70 percent decline.
"Without ongoing support, our sector will be decimated, leaving Australian consumers with nowhere to turn to assist with the estimated $4 billion in refunds from global airlines, hotels and tour operators. Collapse of our sector will also leave the country without the skill set to support the COVID minefield of travel once the international border is liberated.
"Without tailored support we will see eight in 10 people still working in travel out of a job, and three in 10 businesses having to close with a further 52 percent uncertain about their future. We all understand the urgency and critical nature of resolving this."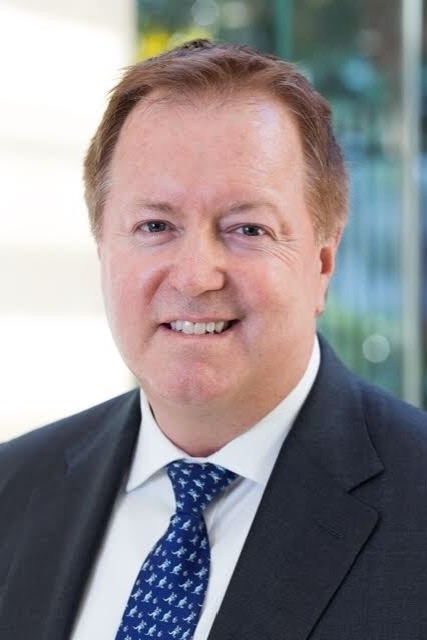 AFTA CEO Darren Rudd said, ""The ongoing refinement of the COVID-19 support package to ensure equitable distribution of funds across the breadth of our sector is continuing as a priority and AFTA will keep on working daily with Austrade to make sure support gets to where it is so desperately needed. This is our major priority."
A recent survey of 1513 AFTA members showed:
67% are small and medium retail leisure agencies;
94% are dealing with a decline in revenue of 90% (with 99% experiencing at least a 70% decline);
80% of the workforce of travel agents businesses are women;
81% of all travel businesses' work is helping customers with COVID-impacted travel – there is still $4 Billion in refunds and credits which travel agents are working to repatriate from international airlines, hotels and tour operators on behalf of Australian consumers on top of the $6 billion already secured;
43% believe they are unlikely to return to profit until 2023.
ends