A year of shutdown and international tourism runs on empty
DOMESTIC TRAVEL has replaced less than 20 percent of the revenue received from international visitors, with most export tourism businesses reliant on the JobKeeper supplement to get them this far, according to the Australian Tourism Export Council's (ATEC) industry Pulse Check taken in January.
With borders closed and export tourism businesses unable to access their international markets, 60 percent are running at less than 50 percent of their staff and service capacity, with most only surviving with the support of the JobKeeper supplement.
"Australian tourism businesses have hung on with the support of JobKeeper but face annihilation once the program ends next month if the government fails to provide further support," ATEC managing director Peter Shelley said. The JobKeeper program is scheduled to wrap up at the end of March.
"Australia's tourism industry has spent the past 12 months battling enormous setbacks, from bushfires to floods and the COVID crisis which has closed international borders and left tourism businesses with no customers," Mr Shelley said.
ATEC is now calling on the Federal Government to provide further financial support to the tourism industry and specifically the export tourism businesses which are unable to operate at anywhere near their previous levels.
"Tourism businesses were optimistic that by now international borders would be open and they would be seeing visitors return, but all indications are that these businesses face yet another tough year," he said.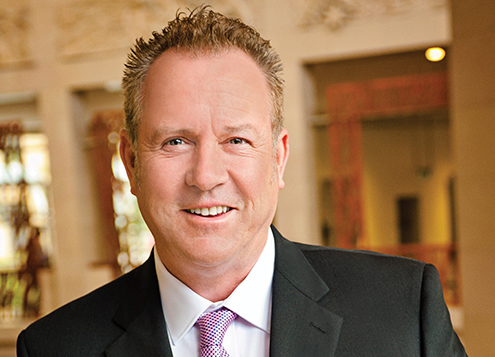 "State and Territory governments need to provide certainty in the way they respond to COVID outbreaks and a clear path to reopening international travel that appropriately manages the health risk and effective roll out of vaccines in order to give our industry certainty into the future."
The export tourism industry Pulse Check looked at how Australia's export tourism businesses have fared over the past 12 months.
The report found that around 60 percent of tourism businesses were running at less than 50 percent of staff and service capacity.
About 75 percent of tourism businesses have been able to supplement some of their revenue with domestic visitors, and this spend represents less than 20 percent of income lost from overseas visitors.
ATEC research shows about 55 percent of tourism businesses will not survive until September without some kind of government support, while international borders remain closed.
About 95 percent of inbound tour operators (ITOs), who are key tourism export intermediaries, have revenue of less than 10 percent compared with 2019.
Furthermore, 50 percent of ITOs are unable to attract domestic business and for those who have this represents less than 10 percent of their international markets.
ATEC predicts about 80 percent of ITOs "will be gone by September" without some kind of government support, making it much harder for the inbound tourism industry to restart.
"Through no fault of their own, successful tourism businesses from across the country have been decimated by a series of setbacks that culminated with the international border closures," Mr Shelley said.

"These are the same businesses which were instrumental in delivering $45 billion in export revenue in 2019 and delivering thousands of jobs to regional communities throughout the country and they will be the ones which will provide future jobs and economic prosperity.

"Given the success of our export tourism industry over the past decade which saw international visitors contributing more than $350 billion in our economy, we must ensure these businesses survive," he said.

"Once the borders reopen, these businesses will quickly rebound and once again contribute significantly to our export earnings, support regional economies and build back Australian jobs."
ends