Caravans and camping vital part of regional recovery
CARAVANS and camping are now the most popular holiday accommodation types for Australians coming to terms with an extended COVID travel environment.
Caravanning and camping accounts for 44 percent of all holiday nights across Australia, according to the latest insights from Tourism Research Australia (TRA) for the September 2020 quarter.
The insights revealed that more than 1.9 million caravan and camping holidays were undertaken by Australians nationally, creating 8.4 million nights for the September Quarter 2020 alone.
While this represented national declines of –28% and –14% respectively from 2019, this was well ahead of broader tourism numbers.
Caravan Industry Association of Australia CEO Stuart Lamont said, "We welcome the comments by the Prime Minister earlier in the week on the importance of domestic tourism to Australia's visitor economy and whilst caravan and camping visitor numbers still remain down on 2019, the latest data from TRA reaffirms the important role caravan and camping has in driving the economic recovery of the visitor economy.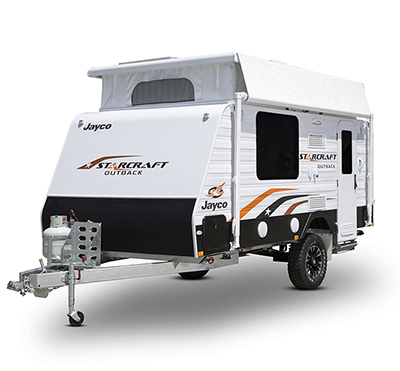 "We live in a world of fragile consumer confidence at present creating a two-speed economy. Whilst it is important that governments make health the first priority for Australians, concerns remain for those operators and communities in border towns, transit regions and remote locations that are continuing to feel the financial pain of border closures and are not enjoying the spoils of Australia's fascination with the caravan and camping lifestyle."
With the everchanging environment of border closures, the devastating and long-lasting impacts of last season's bushfires, and challenges with accessing insurance, many businesses still face the real prospect of closure.
"We call on government to look at other support programs as JobKeeper comes to an end in March, such as concessional funding for tourism operators that is paid back once a return to profit occurs coupled with increased access to business advisory services to help operators pivot to new opportunities and manage cashflow, as well as personal tax deductions for domestic holiday travel to encourage increase demand in support of these struggling businesses," Mr Lamont said.
ends