Travellers are wary, but plan to drive closer to home
COVID-19's immediate impact on domestic tourist movements across Australia will extend to sweeping long-term changes in tourist behaviour, according to a new survey assessing the future of domestic tourism in Australia.
Researchers at Flinders University have found that people are flagging future changes to their activity engagement, modes of transport, and the types of accommodation they will select once restrictions are further relaxed or eventually removed.
The survey shows that most recipients remain very cautious about recommencing leisure travel and have a list of limiting factors that will influence their future engagement in domestic and international holidays, according to lead authors Gareth Butler, a senior lecturer in tourism management, and Gerti Szili, a lecturer in geography at Flinders University.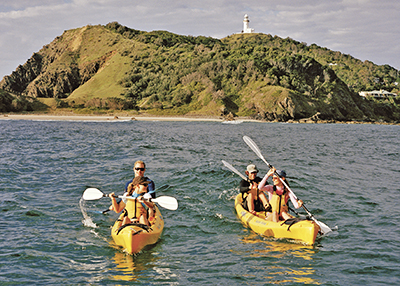 Dr Butler and Dr Szili found that almost 93 percent of recipients placed the safety and wellbeing of themselves and their families as the most important factor when choosing to re-engage in either domestic or international leisure travel.
They deduced that more than 85 percent of potential travellers were concerned about the safety and wellbeing of host communities at destinations they would visit.
Other strong concerns voiced by survey recipients were their strained financial situation, fears of encountering a second wave of COVID-19 infections, and the possible need to self-quarantine after travelling.
Despite these concerns, two-thirds (67.2%) expected to take intrastate overnight holidays within three months, and 80 percent wanted to re-engage in day trips within three months after restrictions are relaxed or removed.
However, 29.4 percent remain 'unsure' when they would take interstate holidays, even if restrictions relax.
ACTIVITIES CHANGE
The survey results also drilled into what types of activities tourists plan to engage in, and it showed a sharp decline in people prepared to attend sporting events and cultural festivals/events (more than 20 percent), with drops also registered in tourist re-engagement of most other activities. The notable exception was that more tourists would be keen to engage in planned exercise when on holiday.
Changes in tourism transport choices showed expected growth in private car and campervan use for leisure journeys, but a sharp decline in all other forms of transport use (aircraft, mini-buses and coaches, taxis, public transport) and especially cruise ships (by a whopping 57.1%).
Changes in accommodation choices will lead to a substantial growth in the use of personal properties for leisure, although guest houses and bed and breakfast accommodation also likely to become more popular.
The use of hotels, motels and resorts is expected to remain stable, but more than 42 percent said they would avoid backpacker hostels.
The full report will be available from Flinders University on August 21, 2020.
ends