Dreamworld commends Qld Govt's support for theme parks
DREAMWORLD, the multi-faceted theme park on Queensland's Gold Coast, has welcomed the immediate release of $11 million from the Queensland Government's $50 million Tourism support package.
The funds, announced by Premier Annastacia Palasczuk and TourismMinister Kate Jones today, would "help support our iconic theme parks which are important destinations and drivers for the Queensland economy" a Dreamworld spokesperson said.
"There is no doubt the past few months have been incredibly difficult for many industries and businesses," Dreamworld chief executive officer, John Osborne said.
"The tourism industry on the Gold Coast has been impacted more than most. Theme parks are an important part of the tourism industry and are a key economic driver for many small businesses in the region.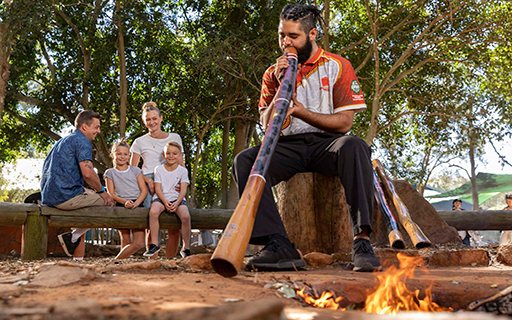 "We welcome the support announced by the Premier and Minister Kate Jones today as it will reduce our cash burn while we work with the Queensland Government to finalise a date that we can viably re-open," Mr Osborne said.
"We are pleased the government has recognised the significant role our Parks play in the economy and Dreamworld looks forward to working with the government to understand more details to ensure our businesses recover, unite and grow stronger post COVID-19."
Australian owned and operated, Dreamworld is Australia's biggest theme park, home to more than 40 rides, waterslides and attractions including Tiger Island, DreamWorks Experience, ABC KIDS World, Dreamworld Corroboree and wildlife precinct and WhiteWater World.
ends