Is Australia's best golf escape at a Château?
THE Vintage Golf Club may be in the Hunter Valley but the golf experience it offers may be more like chipping and putting the Loire Valley.
That's because the charming Vintage Golf Club is located at the award-winning Château Élan, one Australia's finest resorts. This Château not only offers direct access to one of the country's leading golf clubs, but also a mix of relaxed luxury accommodation, a full-service spa, and six event venues, all in the heart of a world-famous Hunter food and wine region.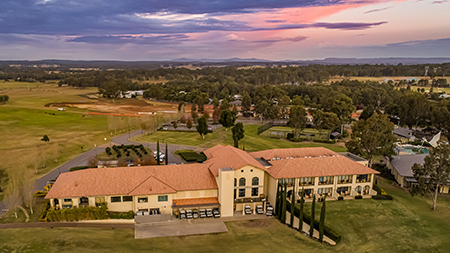 The resort is rapidly becoming known as a premier business events and incentives destination, being a handy two-hour drive from Sydney or a one-hour flight to Newcastle from Brisbane.
Château Élan has developed a range of sophisticated accommodation types at the resort, including spacious suites with spa baths, and also atmospheric villas with modern facilities. All rooms have balconies or terraces overlooking The Vintage fairways and offer views of the Hunter Valley.
The Legends Bar and Grill serves à la carte fine cuisine throughout the day, and guests can surround themselves with breathtaking views over a bottle of wine. Also, The Wine Lounge offers an extensive, gourmet wine list, sourced from the leading vineyards of the Hunter region.
With an emphasis on relaxation and wellbeing, Château Élan's The Spa holds 17 well appointed treatment rooms offering the latest massage and beauty procedures, hydrotherapy and exercise services, and also a lounge to sit back, relax and socialise.
The Vintage is itself a well-regarded local golf course that welcomes visitors with open arms.
The Vintage is a club that caters for everyone, yet does so without losing its true and original identity as one of the country's premier golf resorts. It offers an 18-hole course, designed by Australian golf legend Greg Norman, which has been ranked among the best in Australia.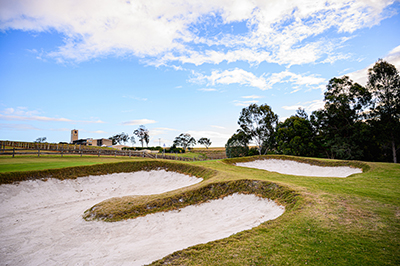 The Vintage Golf Club is open seven days a week and offers open social competitions on Saturdays and Sundays. It also regularly offers special events such as its Coca-Cola Challenge on October 3, and the Melbourne Cup Race Day on November 5.
ends