Transformers: eBay takes off with Flybuys
THE partnership between eBay and Coles loyalty program Flybuys is set to transform the relationship between retail, travel and brand loyalty.
With Australia's largest online marketplace, eBay.com.au, partnering with Australia's most popular loyalty program, shoppers will immediately be able to earn and redeem Flybuys points with 40,000 Australian online retailers.
The impact is heading the way of a Transformers blockbuster movie – where eBay had one of its best brand exposures as part of that storyline.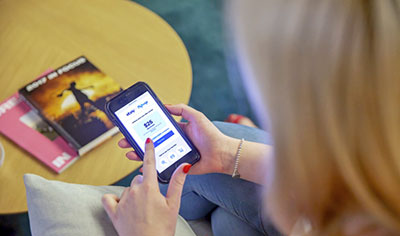 From May, more than 11 million monthly unique visitors of ebay.com.au have been able to link their accounts to Flybuys to collect 1 point for every $2 spent on eligible items across the site. There are also bonus offers, allowing shoppers to dramatically accelerate their points.
It is the first move into loyalty rewards for ebay.com.au, as it seeks to offer consumers a more rewarding shopping experience. For Flybuys, this partnership is the biggest expansion of the program since the addition of Velocity frequent flyer as a partner in 2016.
"We know Aussies love rewards points, and at eBay innovation is the focus for our connected community," ebay.com.au chief marketing officer Julie Nestor said.
"It was a no-brainer to partner with Flybuys to achieve this, as we continue to evolve our own platform in order to stay the number one online retail choice in Australia."
More than 60 percent of Australian households who actively use Flybuys will now also be able to redeem their Flybuys points for eBay vouchers, amounting to $10 in vouchers for every 2000 points collected.
These vouchers can be used to purchase items from the hundreds of millions of items available to them through the eBay platform, Ms Nestor said.
"We are always looking for new and innovative ways to help our members collect and use more flybuys points and ensure they are rewarded in a meaningful and exciting way," said Flybuys general manager Alex Chruszcz.
Research on ebay.com.au small business retailers found that while 62 percent believed a rewards program could help their business compete with larger players, 71 percent felt a loyalty program would be too expensive to set-up and run.
"We have listened to our small business community who say that loyalty programs are something they would like to engage in but don't have access to, which is where the power of the eBay platform comes in," Ms Nestor said.
The research found 72 percent of eBay sellers believed a rewards program would help attract new customers, and 67 percent said it would likely increase customer spend at their stores.
ends