Rise of Alipay's importance for Australian tourism
CHINA is now Australia's largest inbound tourism market – plus a major outbound and business travel market – so the rise of mobile payments platform Alipay cannot be understated. Alipay is now bigger than PayPal.
Alipay is now promoting what it calls 'smart tourism' with global partners and Australia is hardly in the mix, although this is expected to change with Jack Ma's Alibaba Australia now established.
The Alipay smart tourism platform connects merchants and partners from across the world with Alipay users, allowing merchants to reach potential clients at lower cost with higher conversion rates.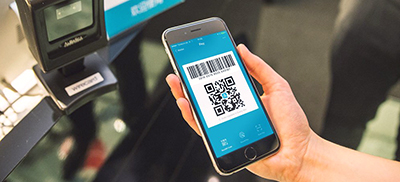 Already there have been agreements struck with official authorities in Finland, Sweden, Norway and Singapore.
Alipay, known as Zhifubao in Chinese and operated by Ant Financial, already claims to be the world's largest online and mobile payment platform. The platform connects Chinese tourists with merchants, airports, travel agencies and other Alipay partners, giving users access to local offers and services, and merchants the ability to target potential clients.
"With 98 percent of outbound Chinese tourists owning a smartphone, there is a clear opportunity for a mobile-based ecosystem to deliver a truly 21st Century travel experience," Ant Financial vice president Carl Su said at the recent 2017 Global Smart Tourism Ecosystem Summit in Beijing.
"Alipay's smart tourist service platform connects all kinds of overseas merchants with the right Chinese tourists, even before they depart. Merchants find that our digital platform lowers marketing cost and improves conversion rate, while tourists find that access to local services and products is easier than ever before."
Alipay's outbound service platform allows users to download merchants' coupons before or during their trip. Over 160,000 coupons are downloaded by users every day, among which 60 percent are redeemed when users pay via Alipay overseas.
Based on analysis of user preferences, Alipay recommends nearby merchants and even tips on itineraries. By paying with Alipay, users gain Alipay membership points that can access better exchange rates and discount rates – even VIP lounge access at the airport.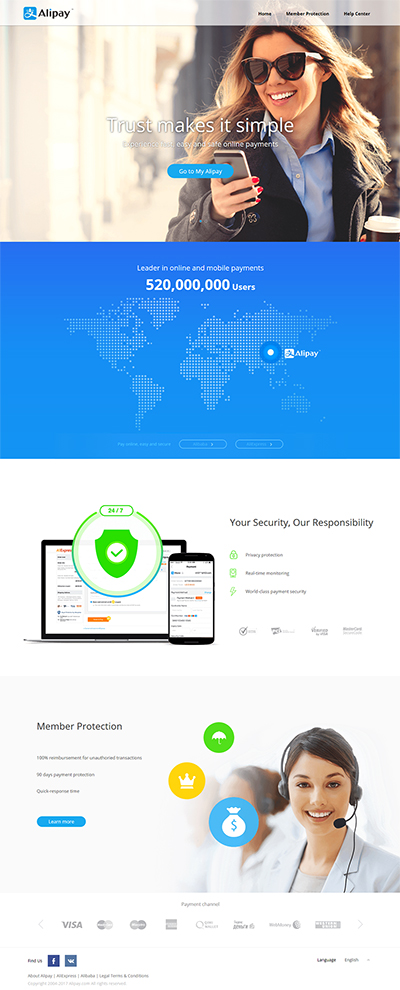 The outbound tourism service platform also allows merchants and travel agencies to keep in touch with their customers online after the trip.
SINGAPORE, NORDIC EXPANSION
Alipay continues to expand its merchant network to provide better services for Chinese tourists wherever they travel. The payment platform is now accepted by more than 10 million merchants across China and by bricks-and-mortar shops in 33 countries and territories.
In September, Alipay signed Memorandums of Understanding with Finpro, Svensk Handel, and Scandinavian Tourist Board to promote Alipay's smart tourism solutions to local merchants across the highly cashless Nordic countries.
Alipay and the Singapore Tourism Board have also started to cooperate in the areas of data, marketing, service and products, which will deliver benefits to both Chinese tourists and local merchants in the near future.
In Singapore and Finland, Chinese tourists can now enjoy local experiences by relying only on their smart phones. More than 80 percent of Singapore's taxis provide Alipay as a payment option. Alipay is also accepted at more than 2,000 merchants, including Wildlife Reserves Singapore, Universal Studios Singapore, Resorts World Sentosa, Singapore Zoo, department stores under Metro and Robinsons, and a series of hawker centres. Instant tax refunds via Alipay will soon also be available at Changi Airport.
In Finland, Chinese tourists can use Alipay to shop in-flight, on cruises, and pay for saunas. The payment convenience starts when a Chinese tourist books his or her flight ticket and hotel room online, and continues with shopping on Finnair flights between China and Helsinki. On the ground in Finland, Chinese tourists can access everything from bus trips and sightseeing in Helsinki to shopping, dining, and even meet the Moomin in Naantali or Santa Claus up in Lapland. In-cabin sales on Finnair flights between China and Helsinki have doubled since Alipay's service was launched in January 2017.
Launched in 2004, Alipay currently has more than 520 million active users and over 450 financial institution partners globally. Operated by ant Financial Services, Alipay has evolved from a digital wallet to a lifestyle enabler.
Users can hail a taxi, book a hotel, buy movie tickets, pay utility bills, make appointments with doctors, or purchase wealth management products directly from within the app. In addition to online payments, Alipay is expanding to in-store offline payments both inside and outside of China.
Alipay's in-store payment service is covering more than 30 countries across the world, and tax reimbursement via Alipay is supported in 24 countries and regions. Alipay works with more than 250 overseas financial institutions and payment solution providers to enable cross-border payments for Chinese travelling overseas and overseas customers who purchase products from Chinese e-commerce sites. Alipay currently supports 27 currencies.
ends