THE DIGITAL arm of global professional services group GHD is backing River City Labs (RCL) with 100 hours of voluntary service.
GHD's support was announced at the Australian Computer Society (ACS) Reimagination Conference on November 1, just as ACS was settling in to its new ownership of River City Labs from innovator Steve Baxter, who founded and guided the business incubator from 2012.
GHD Digital was formed by the professional services group GHD to help clients embrace rapidly emerging digital advancements to future-proof their businesses.
GHD global digital leader Kumar Parakala announced the pledge during an interview by River City Labs CEO Peta Ellis.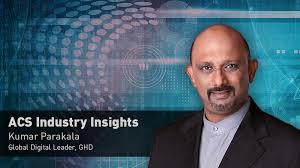 "Our objective is to create value for our clients in the disruptive world," Mr Parakala said. "GHD has more than 10,000 people, including 500 digital professionals, in 200 offices delivering services to more than 135 countries around the world.
"This pledge is part of our commitment to engage, co-create, educate and invest in the technology and innovation sector. We are committed to supporting RCL with its coaching and mentoring needs and providing startups in RCL with exposure to our industry and clients in areas of mutual interest.
"We look forward to learning more about the innovations the startups are working on, and are excited about the opportunity for GHD Digital to partner with RCL to better serve our clients and support the RCL start-up ecosystem."
Ms Ellis said GHD's commitment created a rare opportunity for RCL startups and scaleups.
"One of the big barriers for growth for young companies, or those in the scale up phase, is not having connections into large organisations," Ms Ellis said. "Being supported by and aligning with corporates like GHD will enable us to propel our start-ups further and faster.
"We continue to build valuable relationships with organisations that help foster the growth of our start-up companies. We are looking forward to working together and seeing where this relationship will take us in the future."
ends