Name blame game
THEY just keep 'em coming …clever business names never seem to go out of fashion.
A classic is an American website that has registered hundreds of brand names for different business categories and developed stylish logos for them as well. The site provides a brand name, logo, and website address as part of the package and it performs this service because, it says:
"The initial impression customers have of your business derives from the business name. It is your first opportunity to attract their attention and begin to build brand awareness for your company. The most successful businesses have easily recognizable names that customers can connect with. Let us help you select a name that is right for you and ripe with possibility."
This innovative company's name? BrandRoot.
Er, not sure its message is as intended in Australia.
Here is a collection of clever sand catchy business names recently spotted by Business Acumen staffers … one unfortunately in the liquidation and administration notices … that might become an opportunity for someone new.
Hunky Dorys … Irish fish and chip shop.
A Salt & Battered Fish Shop.
Sofa So Good (in liquidation).
No Yelling Driving School (pictured, from Brisbane).
Pasta La Vista Restaurant.
Smart Arts Youth Festival, Sydney.
Reel McCoys – fishing tackle shop.
Lee Kee Shipyard – Hong Kong.
Cowabunga Milk Bar.
How're They Hanging? – picture framers
Get it India – Indian Restaurant.
Thai Phoon
Thai Tanic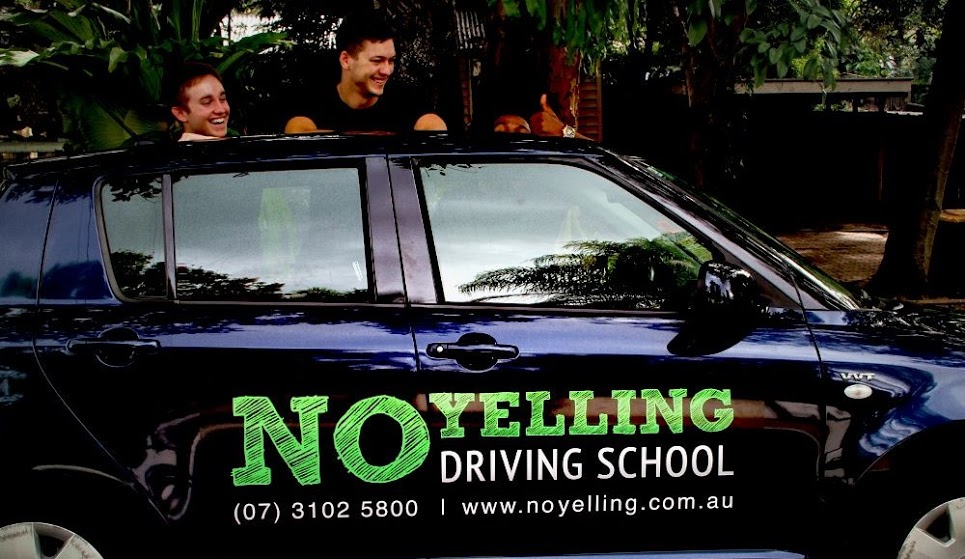 ends