Pilot shortages hit harder by 457 Visa abolition
THE recent abolition of the 457 Visa by the Federal Government – replaced by a new Temporary Skills Shortage (TSS) visa – has had unintended consequences in the aviation industry through a looming shortage of pilots.
Australian aviation has suffered periodic shortages of pilots ever since the mass sackings of pilots that occurred during the long pilots' strike of late 1989 – and subsequently saw an outflow of Australian pilots to international airlines.
Australian pilots have since been recognised internationally for their skills and training – so the poaching by other international carriers has continued and led to regular pilot shortages.
Now, however, the replacement of the 457 Visa with the TSS in March is causing bigger headaches.
The flow-on effect has been that pilots are poached from the Australian major national and international routes, so airlines then poach pilots from Australia's regional routes.
Now regional areas, reliant on air travel, are feeling the pinch as schedules are changed on the fly from pilot shortages, while flights are often cancelled.
The current problems have been highlighted by regional Australian air transport group Airnorth, based out of Darwin.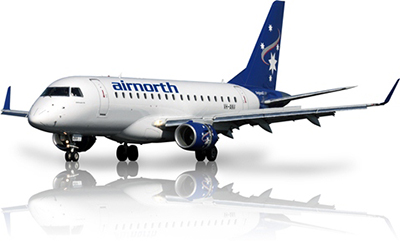 "The situation is not isolated to Airnorth or Australia, and is part of a global pilot shortage that is affecting the entire aviation industry and its customers," the company said in a media statement. "We continue to recruit pilots and currently have 11 positions vacant."
The issue has already come to a head, with the Federal Government moving to revise the Skilled Occupations List, to allow for foreign pilots to come into Australia on two-year work visas.
"The Federal Government intends to make changes to the occupations list every six months which makes it so important that those reliant on recruitment of overseas employees keep abreast of the situation," said Dessie Hristova, director at Abode Migration Lawyers. "This is just one way we can help
"In this dynamic space which is full of uncertainty seeking advice from experienced immigration lawyers is important for many reasons. As experts in the field we attend stakeholder consultations and have an understanding of the government's proposed changes."
Ms Hristova said discussions were afoot between Home Affairs Minister Peter Dutton and the Regional Aviation Association of Australia in an effort to extend the visa to four years.
She said the reasoning behind the move was that senior pilots would not be attracted to short-term relocation to Australia and regional carriers needed to attract senior pilots to fill the roles.