Supercheap Auto gears up Click & Collect service at 300 stores
SUPERCHEAP AUTO has launched a 90-minute 'Click & Collect' service across more than 300 stores in Australia and New Zealand.
The service is a smart logistical adaptation that integrates online service with Supercheap's substantial retail distribution network.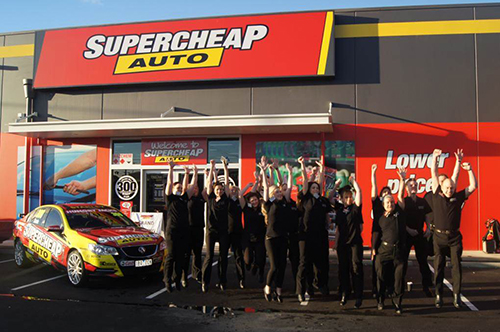 The region's largest retailer of automotive parts and accessories identified a demand for the service from time-poor consumers increasingly looking for shopping shortcuts, as well as ways to save money.
Supercheap Auto digital business manager, Matt Rowse, said Click & Collect offered customers certainty that an item was in stock and there waiting for them, as well as saving money on shipping fees and the potential cost of returns.
"We know that customer habits are changing and they increasingly want to decide how, when and where they buy and receive their purchase," Mr Rowse said. "so this service was implemented to support their shopping journey and save them both time and money.
"We've also made sure the service is free with no additional charges, so you pay for your products only, and we've made the online experience extremely user-friendly," Mr Rowse said.
He said customers can seamlessly shop online, choose their products and collect from their chosen store in 90 minutes, within store trading hours.
Early customer feedback on the market-leading initiative has been extremely positive, he said, and he was confident the service would keep the automotive retailer at the forefront of customer service.

www.supercheapauto.co.nz
ends