Mike Sneesby is new Nine CEO
MUMRELLA has reported in detail how Nine Entertainment Co has confirmed Stan boss, Mike Sneesby, will replace Hugh Marks as the media company's CEO, effective April 1.
Mumbrella deputy editor for news and analysis wrote that Mr Sneesby "has been with Nine's streaming platform since its inception, joining almost eight years ago from Cudo, the group buying website part-owned by Nine".
"I am honoured to be entrusted with this important role, to be the custodian for many of Australia's most important, valuable and iconic media brands," Mr Sneesby told Mumbrella. He will earn $1.4 million a year including superannuation, with the chance to earn up to $1.75 million should he exceed targets.
"I have worked alongside by colleagues at Nine for many years and I look forward to building our future together as we embrace the opportunities presented in the emerging and growing digital future," he said.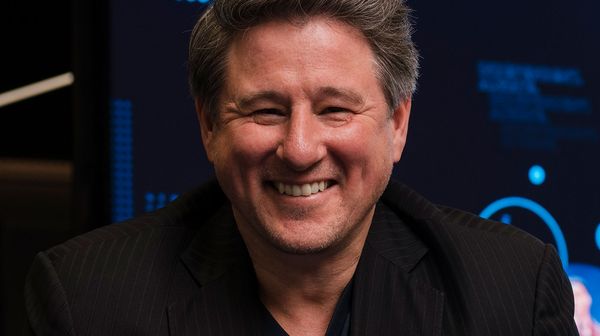 "The Nine family is made up of journalists, technicians, producers and so many dedicated to their craft. It will be the honour of a lifetime to lead them."
Mumbrella reported the appointment was lodged with the Australian Securities Exchange (ASX) ahead of an in-person media event at Nine's new North Sydney headquarters at 10am, called just before 9am and fronted by chair Peter Costello, the former Federal Treasurer.
Mumbrella reported that the confirmation of Mr Marks' successor came "days after the outgoing Marks delivered the company's strong half year results, board member Patrick Allaway resigned, and Nine's newspapers revealed deputy chair Nick Falloon is under investigation for the alleged misuse of a corporate golf membership".
Mr Costello confirmed the decision to promote Mr Sneesby into the top job was made last week, and vehemently denied the suggestion that the board was fractured, asserting that the new CEO has the support of a united board.
"Under Mike's leadership, Nine will be able to maintain the strong momentum it has built in audience, subscribers, content, revenue and earnings," Mr Costello said at the news conference.
"Mike is well placed to continue to drive Nine's transformation as a digitally led business which is actively adapting to meet the contemporary media consumption habits of Australians."
Mumbrella reported that on Thursday of last week, Mr Marks delivered the company's half year results for the six months ending in December: "net profit surged by 79 percent to $182 million, leading to a record-high share price and, for the first time, a market capitalisation of above $5 billion. In response to Sneesby's appointment, Nine's share price surged to a new record-high of $3.07, even higher than the $2.93 it reached last week".
Last year, Mr Sneesby made the significant announcement that Stan would make its foray into the sports arena with Stan Sport, promptly brokering deals with Rugby Australia and various tennis events including Wimbledon and Roland Garros.
Just days after that announcement, Mr Marks handed in his shock resignation after five years at the helm, prompted by the admission of a relationship with former senior Nine executive, Alexi Baker. But last week, he told Mumbrella he was comfortable with the timing because "everything I set out to do is done".
Mumbrella said that sparked an extensive search for his replacement, with the pool of candidates whittled down to a select few, including Mr Sneesby, chief publishing and digital officer Chris Janz, and former Endemol Shine boss Carl Fennessy.
Stan Sport, a monthly $10 add-on to a regular Stan subscription, launched just over a week ago in line with the rugby season. The first match attracted 200,000 viewers – triple the audience of last season's corresponding game. 97,000 metro viewers tuned in on free to air multi-channel, 9Gem, and a reported 150,000 nationally, meaning the remaining 50,000 watched via Stan Sport.
Stan's EBITDA jumped 161 percent for the half, according to Mumbrella, "and Marks said Stan Sport will only continue to drive up subscriber numbers".
Adapted from an original report by Brittney Rigby, Mumbrella's deputy managing editor for news and analysis. She covers the media owners and media agencies rounds, and is admitted as a lawyer in the Supreme Court of New South Wales. She tweets @brittneyrigby