Don't Stop Us Now! podcast by Hatton and Thomas smashes barriers with innovation
AUSTRALIAN business leaders, Claire Hatton and Greta Thomas, are helping women to boost innovation and become pioneers in their fields – through their own innovative podcasts.
Sydney-based board directors and leadership and innovation advisors themselves, through their Don't Stop Us Now! podcast series of interviews Hatton and Thomas, are on a mission to increase the number of women who become leaders.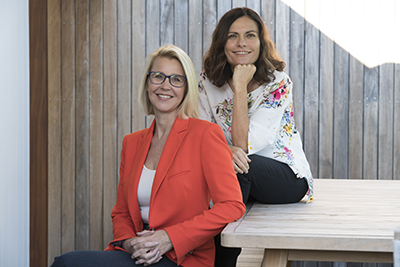 Key innovative female leaders recognised by Google, Fast Company and the World Economic Forum are featured in the new podcast series that shares extraordinary career stories and advice, with the aim of inspiring other women to take action.
Don't Stop Us Now! shares authentic stories and practical advice from pioneering and innovative women from around the globe. The interviews reveal the real person behind the success story, their doubts, fears and tough times and how they overcame them.
"The world desperately needs more women playing key roles in shaping our future businesses, tech and society," Ms Thomsas said.
"Innovations underway today are going to accelerate the pace and scale of change at a rate we believe people are underestimating. For example, when it comes to AI (artificial intelligence), I want to do everything I can to avoid bias being consciously or unconsciously programmed into the key decision support tools we'll all be affected by in the future, whether that's in our court or medical systems, to name just two."
According to Ms Hatton, there are still too few female role models "and way too many unsung female heroes".
"How can we expect young women to step up without providing and celebrating the role models we already know exist?" Ms Hatton said.
"For example, only 21 percent of quotes in the news media are from women (according to the Women For Media Report 2016) – despite the fact there are multitudes of perfectly qualified women to whom one could turn. Our podcast aims to help change this reality."
Don't Stop Us Now! is available on iTunes and popular podcasting platforms and it includes an ever-growing, impressive array of guests.
Among those featured are Silicon Valley's Courtney Hohne, the chief storyteller for X-The Moonshot Factory, Google's elite innovation lab, and Tina Sharkey, San Francisco based serial entrepreneur and co-founder and CEO of Brandless, one of Fast Company's Most Innovative Companies 2018.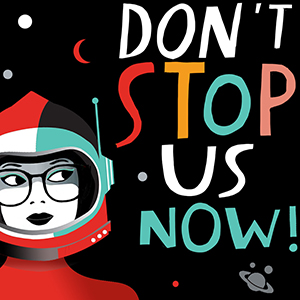 Also featured is Audette Exel, a Forbes Hero of Philanthropy proving investment bankers have a heart, and Rachel Botsman, author and thought leader whose TED talks have been viewed more than four million times.
Kate Vale, employee number one at Google Australia and New Zealand NZ, and at Spotify Australia, is also on the program. Coming soon, Ms Thomas said, are Rebekah Campbell, serial Australian entrepreneur and founder and CEO of Zambesi; and Heidi Hackemer, vice president pf the Chan Zuckerberg Initiative.
The Hatton-Thomas podcasts also feature 'How to' episodes which explore common career issues and evidence-based tools to tackle these challenges.
Don't Stop Us Now! is an initiative of next-generation leadership development company, Full Potential Labs.
Claire Hatton is CEO and co-founder of Full Potential Labs and has more than 25 years global business experience, most recently on Google Australia's country leadership team. Ms Hatton sits on the board of ASX listed 3P Learning, a global EdTech company delivering innovative maths and literacy online learning solutions to 5.5 million children from kindergarten to year 12. A professionally accredited coach with a passion for neuroscience, she coaches, advises and builds leadership capability for some of the world's most innovative companies.
Greta Thomas is also a board advisor and non-executive director, as well as co-founder of Full Potential Labs. She has also helped launch and build numerous different ventures including several in the fintech space.
Ms Thomas is an expert contributor to Sheryl Sandberg's Lean In organisation in Silicon Valley. Her executive career spanned a variety of roles from award-winning McKinsey management consultant to launching eBay in Australia as CMO. She was also part of the leadership team at Sydney Opera House and helped establish entertainer Bono's international high-profile business-for-purpose, (PRODUCT) RED in the US and Europe. Ms Thomas was named one of 50 Women to Watch by Advance and has served on the boards of an ASX-listed financial services business, a major retail business and now advises the board of Credit Union Australia.
ends