Indigenous lawyer Leah Cameron wins multiple awards
MARRAWAH LAW founder and principal solicitor, Leah Cameron was awarded the Women In Law Excellence Award and the Indigenous Lawyer of the Year Award in the annual Lawyer's Weekly Women in Law Awards on December 10.
The awards program, now in its ninth year, recognises the outstanding women shaping and influencing the legal profession, acknowledging executives, barristers, academics, pro bono, students and other legal professionals.
The 2020 Women in Law awards hybrid event named 35 individual and group winners, with recipients both 'Zooming in' over the broadcast platform – and speaking from The Star in Sydney – to a combined live and virtual audience of about 750 guests.
In accepting her award, Ms Cameron acknowledged those who had nominated and supported her and outlined the factors that have helped shape her success.
"Firstly, I want to acknowledge all of the finalists – I am proud to be in your company," Ms Cameron said. "I was genuinely surprised, but I am very honoured to be awarded both of these awards.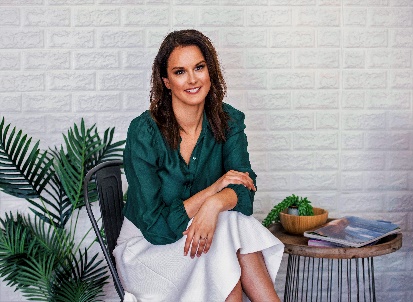 "I am grateful to Holding Redlich for nominating me and I thank my wonderful and supportive team at Marrawah Law for the work that they do – it continues to inspire me every day.
"Being part of this event has shown me the incredible outcomes female lawyers are achieving in every fact of the profession," Ms Cameron said. "As a champion for increased gender and racial diversity within the law, these awards encourage me to push for opportunities and outcomes for my team, colleagues and emerging practitioners.
"These awards also remind me of why I established Marrawah Law, to continue to work with our clients and make an impact for Aboriginal and Torres Strait Islander people right across Australia.
"I also want to thank them for their continuous trust and confidence in the Marrawah Law team," Ms Cameron said.
ends