Additional travel industry support welcomed but dialogue on Round 3 ongoing
THE Australian Federation of Travel Agents (AFTA) has thanked the Federal Government and Federal Trade, Tourism and Investment Minister, Dan Tehan, for the additional industry support for travel agents and tour arrangement service providers with multiple shopfronts.
The additional funding is on top of support provided to travel agents and businesses through the $258 million Consumer Travel Program, JobKeeper and business support grants.

AFTA chair Tom Manwaring said until international travel normalises, Australia's travel agents and businesses need ongoing support including Round 3 of the COVID-19 Consumer Travel Support Grant and beyond "to allow us to sustain our businesses and keep the necessary expertise within the sector to allow us to continue to support travelling Australians".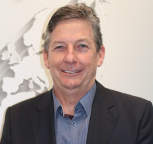 "Australia's travel sector has been in hard lockdown for 600 days already and until international travel normalises in 2022, an ongoing financial lifeline is now critical for the 30,000 Australians working in travel and 3000 travel agencies and businesses who employ them," Mr Manwaring said.

"A third of the travel sector -- about 15,000 jobs -- has already been wiped out."
Mr Manwaring said there were a number of AFTA members who operate through multiple shopfronts under a single ABN who have not been eligible for support on a store-by-store basis until now "so this additional support is very welcome for those businesses".

"As so many Australians have discovered during COVID, travel agents are essential and even more important given the challenges of travelling internationally given the morass of differing requirements," Mr Manwaring said. "Without a travel agent, you really are on your own.

"Even when international travel resumes, there will be an economic hangover for our sector of several months, well into 2022 before revenue streams return let alone return at a sustainable level.

"AFTA continues to make the case for ongoing support including through the extension of the COVID-19 Consumer Travel Support grant program into Round 3 and beyond to the Federal Government."

AFTA's key facts about the Australian travel industry:
Prior to COVID, the industry had experienced year on year growth of 11% and maintained growth of 7.25% over the past five years.
In 2018-19, Australians spent over $46 billion on international travel, representing the largest import sector of the Australian economy.
70% of this international travel was booked through Australian travel agents.
Each year travel agents on average collect taxes worth $1 billion and contribute $28 billion nationally to the economy.
ends