Travel industry calls for funding to help shoulder National Cabinet's 4-point recovery plan
WITH 15,000 jobs already gone in Australia's travel sector, the Australian Federation of Travel Agents (AFTA) today warned that ongoing Federal Government support until international travel normalises is critical.
National Cabinet's 4-stage 'return to normal' plan relies on vaccination thresholds being reached, the specifics of which are yet to be released, according to AFTA. Given the Prime Minister's statement today that "it will be the end of the year before all Australians who want to be vaccinated will be", international travel for most Australians is at least six months if not a year away, according to AFTA chair Tom Manwaring.
He said Australia's travel agents had played a critical role in supporting consumers navigate COVID lockdowns and border shutdowns.
This has included successfully securing $7 billion worth of credits and refunds on COVID-impacted travel from suppliers -- including hotels, airlines, tour operators, cruise lines and others -- on behalf of their consumers.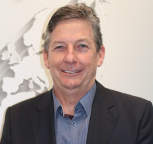 "This is despite agents experiencing revenue falls of 90 percent-plus from the imposition of the international travel ban in March 2020," he said.
"We welcome the clarity that today's National Cabinet 4-stage plan provides as to how Australia will re-open and return to normal.
"But the reality is that we have already lost approximately 15,000 jobs in our sector as a result of the COVID shutdown. These are highly-skilled and experienced individuals whom we simply can't afford to lose and whom consumers are relying heavily on now to help navigate the multiple travel challenges created by COVID," Mr Manwaring said.
"What is clear is that "normal" travel for most Australians is still some time off even if there is a significant upturn in vaccination rates. Until that happens, we need ongoing support for Australia's travel agents and businesses who are performing such important work in supporting customers and whose skill and expertise will be so heavily relied on as Australians start travelling again given the complexities of COVID-travel. This is important support for the remaining 30,000 jobs and 3,000 travel agency and businesses.
"We are very grateful for the Federal Government's COVID-19 Consumer Travel Support Program which has seen $258 Million in support for Australian travel and tourism businesses including travel agents. But we need the support from Rounds 1 and 2 of the grants program to flow more quickly to those eligible agents and, given the ongoing pause in outbound travel, we need this support extended and supplemented urgently."
Travel industry facts
Prior to COVID, the travel and tourism industry experienced year on year growth of 11 percent and maintained growth of 7.25 percent over the past five years;
In 2018-19, Australians spent over $46 billion on international travel, representing the largest import sector of the Australian economy;
70 percent of this international travel was booked through Australian travel agents;
Each year travel agents collect taxes worth $1 billion and contribute $28 billion nationally to the economy;
71 percent of staff and executives in the sector are women.
ends