Agribusiness M&A activity up, as are PE ratios
AGRIBUSINESS mergers and acquisitions specialists InterFinancial have logged a recent uptick in price-earnings (PE) ratios in the sector.
Through to the end of November, the food and agribusiness sector tracked by InterFinancial and informed by research through S&P Capital IQ, showed multiples had increased over the quarter and reached the 19.5 times PE in November. That is a significant lead over the ASX200 average PE of 17.6x.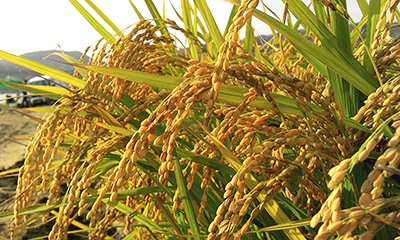 InterFinancial reported significant movement in the food and agribusiness sector that indicate a generally bright 2017.
Australian-based foods business Temptation Bakeries has been sold to a private investor, rumoured to be Bakery Investment Group, owned by Christopher Leach.
Australian superannuation fund Unisuper has invested $150 million to build a 25 percent stake in Taumata Plantations, the New-Zealand timberland business.
Food Revolution Group, an Australian listed consumer foods group, has entered into agreements to acquire fast growing health food business Healthy Warrior and Future Generation Foods for about $48m.
New Zealand-based frozen foods business Leader Foods has been acquired by Patties Foods at an undisclosed value. Leader Foods is believed to have annual revenues of more than $60m.
Australia's largest cattle group, S. Kidman & Co's sale has been approved by the Australian Government. The sale, despite fears expressed in the media, represented a significant increase in overall Australian ownership in S. Kidman from 66.1 percent to 74.7 percent.
Any future changes in ownership, including any increase in interest by Shanghai CRED, will require subsequent Foreign Investment Review Board (FIRB) and Federal Treasurer approval. The remainder of the S. Kidman business will be acquired by Australian Outback Beef, which is majority owned 67 percent by Hancock Beef with a minority interest of 33 poercent by Shanghai CRED.
Meanwhile Woolworths reached a deal late last year under which BP Group took control of its fuel retailing operations for $1.8 billion while Woolworths retained its convenience business. Woolworths' chief executive, Gordon Cairns, said it was time for Woolworths to exit petrol, and focus on innovating in convenience retailing.
CVC Limited's stake in Green's Foods, the Australian biscuit business, has been acquired by Raphael Geminder has acquired. InterFinancial said Green's considered a $90m to $120m IPO in 2014. Geminder has not made it known how much was paid for its CVC stake.
InterGrain has received an acquisition proposal from Australian Grain Technologies. The deal would bring together two local plant breeding companies focused on the development and adoption of improved varieties to meet the unique needs of Australian grain growers.
Australian food company Freedom Foods Group will acquire Australian Consolidated Milk's 50 percent stake in Pactum Dairy Group for $50m. The company will also raise $75m via a 2-for-25 pro rata accelerated non-renounceable entitlement offer and via an institutional placement of new shares.
Australian mining magnate Bill McDonald has sold his entire 80 percent ownership investment in Camperdown Dairy International.
An Australia-based citrus business operating in China, Dongfang Modern Agriculture, has sold a total of 80m shares, or a 20.3 percent stake, to three new investors: Pan Cheung, Wing Nam Florence Fung and Sui Lun Franco Tong.
Jiajiafu Modern Agriculture, an Australia-based vegetable grower with its main business in China, is seeking to raise $5.1m in an IPO in Australia. The company is offering 17m ordinary shares at $0.3 each, and another $3.9m may be raised via oversubscription. The indicative market capitalisation at the offer price will be $29.4m at the maximum subscription.
Pie Face, the Australian fast food chain, is now available for sale. Pie Face recently fell into receivership for the second time in the last two years.
Murray River Organics Group, an Australia-based producer of dried vine fruit, is seeking to raise $35m in an IPO in Australia. The company is offering 26.9m ordinary shares at $1.3- each. The indicative market capitalisation at the offering price will be $113.2m with a total of 87.1m shares on issue.
Archer Capital has appointed a financial advisor to consider exit options for Australian dairy business Brownes Foods. Potential buyers may include Freedom Foods, US-based Dean Foods, Canada's Saputo, and New Zealand-based a2 Milk. Brownes has an EBITDA of around $15m.
Australian-based grocery business Harris Farm could consider a partial sale to private equity or an IPO. Harris has been courting potential bidders over the last two years but has not had its price expectations met.
Archer Daniels Midland has received pitches from brokers seeking to sell its 19.9 percent stake in Graincorp. Graincorp's shares are currently trading at $8.86 a piece, which is 2.3 percent higher than its July price of $8.50.
Australia-based bakery business Wild Breads could be available for sale by the 2018 financial year. Wild Breads' owner, Blue Sky Alternative Investments, is considering the sale of its two-thirds stake in the business. The company could be valued at around $80m.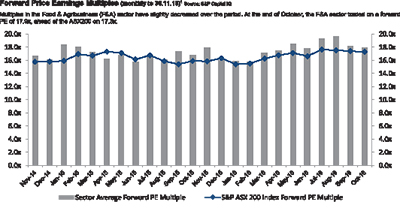 E Agri, a privately held Australia-founded hydroponic technology company, is raising capital to invest in the installation of two hydroponic facilities in Australia and China that will enable it to demonstrate its technology. The Singapore-headquartered company is seeking $3m in exchange for a 10 percent stake.
Privately held Melbourne-based artisan caramel producer, Caramelicious, is looking to sell a 30-50 percent stake to potential investors to raise more than $2m. The company is seeking a capital raise to grow locally, as well as to increase exports to Asia and the Middle East.
Privately-held Sydney-based beverage producer, Bondi Beverages, is seeking a strategic investor in the beverage or food space to accelerate growth. It could sell up to an 85 percent stake and is forecasting a turnover of $2.2m.
Accolade Wine's private equity owner, Champ Private Equity, is expected to decide on IPO by end of January. Champ is expected to raise $600m should it proceed with the float, according to InterFinancial's report.
ends