Govt study to help general aviation take off?
THE Australian Government has begun a major study into general aviation (GA) in Australia which aims to remove barriers to growth.
The study will cover regulatory and cost issues affecting the sector and the government is calling on representatives of the general aviation sector to contribute to the discussion.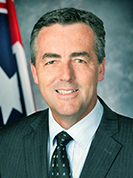 Infrastructure and Transport Minister Darren Chester said the study would identify priorities for general aviation (GA) in the future.
"General aviation has a rich history in Australia and I'm confident it can have a prosperous future," Mr Chester said. "This study will help get the public policy right to support growth in the sector.
"The study, to be conducted by the Bureau of Infrastructure, Transport and Regional Economics (BITRE), forms an important part of the government's response to proposals from the Aircraft Owners and Pilots Association (AOPA) and The Australian Aviation Associations Forum (TAAAF).
"As part of the response, I can confirm that CASA will be undertaking a review of the private pilot medical requirements — an area that I know has been a key issue for the GA sector.
"The BITRE study will cover a range of issues, including assessing the key drivers and influences on the sector," Mr Chester said.
"That means identifying trends, what the economic, demographic, and regulatory factors behind these trends are, as well as outlining the key challenges facing the industry.
"Representatives from the general aviation sector will be offered the opportunity to assist with this work.
"I will be requesting that the General Aviation Action Group, which was formerly a sub-group of the Aviation Industry Consultative Council (AICC), report directly to me in future," Mr Chester said.
"The Action Group will also act as a reference group for the BITRE general aviation study.
"I am looking forward to seeing the results of this study as we work with industry and other key stakeholders on the common goal of a safe, growing and sustainable Australian general aviation industry," Mr Chester said.
https://infrastructure.gov.au/aviation/
ends