All aboard Australia with $20 billion on the rails
THE FEDERAL Government is committing $20 billion to rail investment across the country, as announced in the 2017 Federal Budget.
In a joint statement, Prime Minister Malcolm Turnbull and Deputy Prime Minister Barnaby said the investment aimed to "cut congestion in cities, grow the regions and create thousands of new jobs".
The largest part of the investment is $10 billion for a National Rail Program for urban and regional passenger rail projects that "reduce travel times, connect people to jobs and opportunity and provide families and businesses with affordable options on where to live and invest" according to Mr Turnbull.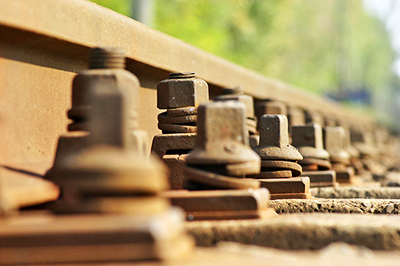 There is an additional $8.4 billion to build the Melbourne to Brisbane Inland Rail, Australia's biggest rail project in 100 years.
"That will build a dedicated high productivity rail freight corridor also saving lives by getting freight off roads and onto rail," Mr Turnbull said.
Other commitments to rail in the 2017–18 Budget include $500 million to upgrade regional rail networks in Victoria; $792 million for Perth Metronet; $30 million towards development of a business case for the Melbourne Airport Rail Link; $20.2 million for Murray Basin Rail building on a previous commitment; and $20 million to progress business cases for faster rail connections between major cities and their surrounding regional centres.
NATIONAL RAIL PROGRAM
The Federal Government's $10 billion National Rail Program is designed to progress the its Smart Cities agenda.
Mr Turnbull said urban rail projects "have the capacity to be city-shaping by providing opportunities for urban regeneration, unlocking land for affordable housing, and promoting better integration between land use and transport planning".
"Our investment in passenger rail will benefit hundreds of thousands of commuters each day through cutting congestion and travel times while improving access to jobs, education and vital services."
The Prime Minister said there were several once-in–a-generation, city-shaping rail projects around the country at different stages of development.
"These transformational rail projects have long planning and construction lead times, with high capital costs," he said. The program would build on the current work the government is doing in partnership with state governments to develop urban rail plans for our five largest cities and their surrounding regions.
Mr Turnbull said the government's record $10 billion investment in rail was in addition to $792 million for Perth Metronet and $30 million for the development of a business case for the Melbourne Airport Rail Link, a project that is expected to enhance Melbourne's urban rail network and role as international gateway.
The transport corridor between Melbourne's CBD and Melbourne Airport has been identified by Infrastructure Australia as one of the most heavily congested in Melbourne, reducing the amenity, liveability and commuter experience of the surrounding suburbs.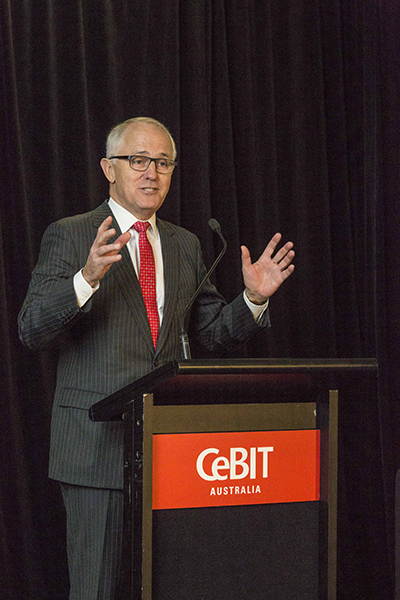 CONNECTING REGIONS
The Prime Minister said the government's National Rail Program provided regional Australia with a fair share of the $10 billion commitment "to deliver faster, more reliable rail connections both between regional cities and our capitals, and within regions themselves".
"Better rail services have the potential to completely transform our regional communities, allowing easier access to jobs, health services and affordable housing," Mr Turnbull said.
"The government's initial focus will be regional rail in Victoria, with an additional $500 million in the 2017–18 Budget to build a better regional rail network with improvements to the North-East Line, the Gippsland Line, and the Geelong Line, as well as undertaking a study into improving the Shepparton Line.
Mr Turnbull said faster rail connections provided a means to rejuvenate regional centres "while mitigating population growth pressures in our major cities including congestion, housing affordability, job accessibility and liveability".
Under the 2017–18 Budget's Faster Rail initiative, the government has committed $20 million to support the development of up to three formal business cases for faster rail connections between major cities and regional centres.
The Federal Government will call for submissions from state governments and the private sector later this year.
"The business cases will then be considered for potential project funding in future years."
DELIVERING INLAND RAIL
The Federal Government is to finance the Melbourne to Brisbane Inland Rail project by a combination of an additional $8.4 billion equity investment in the Australian Rail Track Corporation and a public private partnership for the most complex elements of the project.
Inland Rail will provide a high-capacity freight link between Melbourne and Brisbane through regional Australia to better connect products to domestic and international markets.
"The Inland Rail project will drive national productivity and reduce the number of trucks in our cities and on our regional roads," Mr Turnbull said. "The project will sustain thousands of jobs, with up to 16,000 direct and indirect jobs to be supported at the peak of construction."
The 126km section from Toowoomba to Kagaru, including large scale tunnelling, will be delivered through a Public Private Partnership. Under this delivery arrangement, the private sector will design, build, finance and maintain this section of the railway over a long-term concession period, the Prime Minister said.
"These funding arrangements will provide effective risk management and harness innovative design solutions for this nationally significant project, which is the biggest Commonwealth rail construction project since the transcontinental rail link across the Nullabor was finished 100 years ago.
"Inland Rail is a national project that provides an opportunity for the states and the Commonwealth to work together to drive the nation's prosperity through regional development and strategic transport investment.
"Construction of this transformational project will start this year," he said.
The Federal Government previously committed almost $900 million towards planning and land acquisition.
COMMITMENTS ONGOING
Mr Turnbull said Infrastructure Australia's Infrastructure Priority List made a clear case for the need for further investment in public transport and freight rail across Australia.
"That is why the government is already partnering with State Governments early in the planning process to progress transformative rail projects," he said.
In Queensland, the Federal Government has committed funding to progress planning for Cross River Rail. In New South Wales, the government is partnering with the Berejiklian Government "to investigate rail options for Western Sydney to connect the future Western Sydney Airport to population and job centres, and unlock affordable housing, and further investment in the region".
"These commitments build on current Australian Government funding for significant rail projects, such as Gold Coast Light Rail in Queensland, the Forrestfield Airport Link in Perth, Flinders Link in Adelaide, Capital Metro in Canberra, and the Moorebank Intermodal Terminal in Sydney," Mr Turnbull said.
ends