Western Sydney Airport to lift economy – Infrastructure Australia
INFRASTRUCTURE Australia (IA) has predicted a substantial economic boost from the development of the Western Sydney Airport – and the effect may have already begun.
According to Federal Minister for Urban Infrastructure, Paul Fletcher, the Western Sydney Airport Business Case report showed the facility would clearly deliver "net benefits to the Australian economy".
"Infrastructure Australia's independent analysis demonstrates that the Western Sydney Airport Business Case is robust and confirms that the project provides net positive long-term benefits for Western Sydney, NSW and the nation," Mr Fletcher said. "The Business Case finding is that the project would deliver in excess of $11 billion to the national economy."
IA pointed out that the airport would have an expected benefit:cost ratio of 1.9.
Mr Fletcher said this showed a Western Sydney Airport could deliver real benefits to the Western Sydney community and its economy.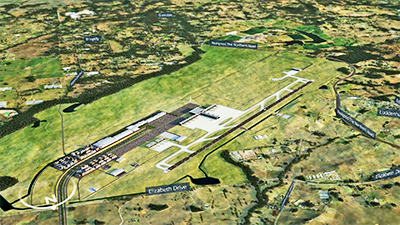 "It will create jobs, encourage investment and be a source of economic growth for decades to come," he said.
"Infrastructure Australia's assessment of the Business Case is yet another important step towards making a Western Sydney Airport a reality. Airport business cases are rare globally and this represents a major project milestone."
Construction is expected to commence in 2018, with operations beginning in the mid-2020s. The business case estimates the cost of the Stage 1 development at around $5 billion.
Mr Fletcher said, "Before earthworks begin, work will continue to be undertaken to prepare the site and ensure meticulous implementation of the strict environmental conditions ahead of any development, including heritage management activities, biodiversity offsets and the $10 million seed collection program."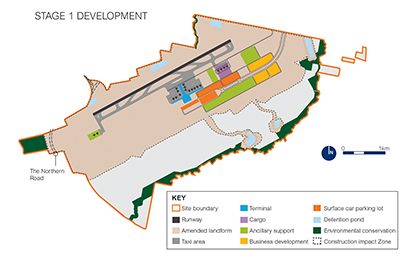 www.westernsydneyairport.gov.au
ends