Canavan welcomes Federal Court decision on Adani
FEDERAL Minister for Resources and Northern Australia, Matt Canavan has welcomed the Federal Court decision to dismiss the Australian Conservation Foundation's challenge to the federal approval of the Adani coal and infrastructure project.
"The Adani project is a vote of confidence in the Central Queensland economy and in the Australian resources sector," Mr Canavan said.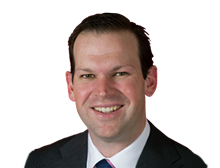 "This is a $16 billion project that will create thousands of jobs and further consolidate Australia's role as a global resources superpower.
"The project has undergone a lengthy approval process, which includes 36 of the strictest environmental conditions in Australian history.
"Yet activists continue to run their ideological agenda against the project, despite the economic growth it will bring for regional Australia and the clear benefits it will have in delivering energy security to millions of people in developing countries.
"Our mining industry is advanced and innovative, and it abides by the rules and the robust regulatory conditions that Australians expect.
"It's time for green activists to do the same.  They should accept the decision and stop the grandstanding to prevent economic development in the resources sector."
ends