Silvia Del Vitto is new Whirlpool MD for Oceania
WORLD-LEADING appliance manufacturer, Whirlpool Corporation, has relocated its new Oceania managing director for integrated business, Silvia Del Vitto to Melbourne from Singapore.
Ms Del Vitto relocated to Melbourne in March with a mission to focus on continued growth for the Whirlpool and Ariston brands in the Australian and New Zealand markets, as well as across Oceania.
An experienced global executive with Whirlpool, Ms Del Vitto has spent the last 15 years of her career with the organisation in a wide variety of management roles, most recently as market director of the Far East region for the Ariston and Indesit brands, which included Australia and New Zealand.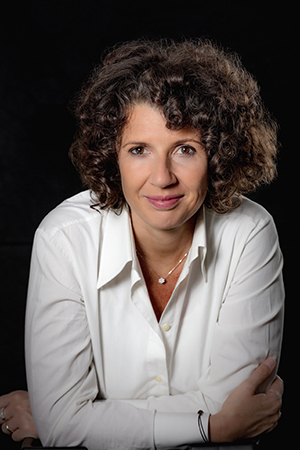 Prior to this, Italian-born Ms Del Vitto spent many years working in Whirlpool's Europe. Middle East and Africa (EMEA) region based in Europe, as product marketing director and senior brand manager. Whirlpool Corporation South Asia president Arvind Uppal said Ms Del Vitto brought "global insight, hands-on experience and management strategy" to her new Oceania region role.
"I'm very excited to be joining the Oceania team and bringing my global Whirlpool experience to the region at a time of such positive growth in the business," Ms Del Vitto said.
Whirlpool has re-asserted its place in Australian homes over the last 12 months by driving compelling product offerings and wide national distribution with The Good Guys. In 2016, Whirlpool began with a focus  on its cooking range and has since successfully re-launched back into the laundry and refrigeration sectors.
"While the local business has grown significantly, especially in the last 12 months, there is so much more to be done," Ms Del Vitto said.
"Our multi-brand portfolio ensures we have many compelling options for our key channel partners, which is backed by our global commitment to drive innovation in the (sector Whirlpool calls) Smart Kitchen, Smart Laundry and beyond."
The corporation's Ariston brand continues to be one of the premium cooking brands in the country, its Italian heritage and strong presence in Harvey Norman cementing its place with Australian consumers "who have relied strongly on the quality of Ariston products for more than 20 years" she said.
"These are iconic, trustworthy brands already well-known to Australian and New Zealand consumers, and I'm looking forward to being involved in the next chapter of their growth across this region," Ms Del Vitto said.
Mr Uppal said, "Silvia brings a strong background in product and brand development from Europe. Combined with her recent stint in Asia Pacific in operations she is ideally suited to develop and build the Oceania business where our focus is to build a multi brand/channel strategy with largely European sourced products."
Whirlpool Corporation, Mr Uppal said, was "the number one global appliance manufacturer in the world" with 97,000 employees and 70 manufacturing and technology research centres globally.
ends