EY adds six Aussies to Asia-Pac entrepreneurs program
SIX Australians were selected to take part in EY's 2016 Asia-Pacific Accelerating Entrepreneurs program in May.
EY selected 16 high-potential, technology-focused start-up entrepreneurs from across Asia-Pacific for its Accelerating Entrepreneurs program, aimed at helping them to scale their businesses through support, expert guidance and networking opportunities.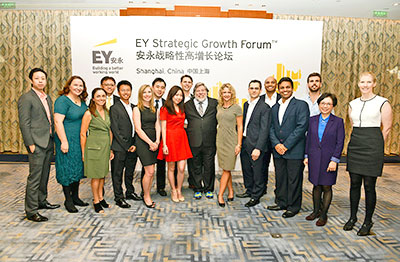 The Australian entrepreneurs selected included Charlotte Petris from Timelio – an online marketplace for trading invoices which enables businesses and growing SMEs to get paid faster to help them grow their businesses – and Alison Hardacre from HealthKit, a global health software platform for private practitioners and patients or health consumers, digitizing the health sector and building a global health data set.
Chris King participated from Splend, a vehicle rental company for drivers who want to participate in the on-demand economy revolution but don't have a compliant vehicle; as did Carolyn Mee from cmee4 Productions, developer of Sound Scouts, a revolutionary game created to detect hearing loss in preschool children. 
Alli Baker took part from from Workible, a human resources technology company powering the largest connected job network in Australia and using real-time data to match candidates and employers. Also taking part was  James Fitzgerald from Moneyball, said to be Australia's first and largest Daily Fantasy Sports (DFS) platform.
The entrepreneurs, from Australia, New Zealand, Singapore, Hong Kong, mainland China and Mongolia participated in EY's Strategic Growth Forum China in Shanghai on May 11-12.
"The potential for entrepreneurs to add enormous economic value and change the way we work is at the heart of EY's commitment to entrepreneurship and our support for start-ups in Asia-Pacific seeking to scale their growth.," EY Asia-Pacific Strategic Growth Markets leader Michael Anghie said.
"Today's disruptive digital economy offers unprecedented opportunities for early-stage entrepreneurs to enter new markets and transform business models, but it raises the potential of significant challenges too. We will mentor and provide support to these entrepreneurs to fast-track the execution of their business plans. 
"Attending the EY Strategic Growth Forum China event will give our entrepreneurs access to an unrivalled network of professionals ready to help them navigate potential pitfalls and capitalize on growth opportunities."
ends