CoAct: the Job Futures re-name unveils new identity, vision to help change community development landscape
JOB FUTURES, a community employment and economic development collaboration group, is changing its name to CoAct to better describe and energise its mission.
The organisation is already Australia's largest not-for-profit member network employment service provider and it has embarked on a journey to revitalise national efforts to drive jobs growth for disadvantaged people, with a first step of re-branding to CoAct.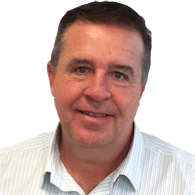 CEO Matt Little explained that CoAct better annunciates the organisation's vision and its drive to change the employment landscape around Australia, "working with business, local government and job seekers to revitalise sustainable job pathways, especially in regional Australian communities".
The new direction will culminate in the launch of the first CoAct Conference in June – themed 'The Power of Many' – with a host of activities planned to shed new light on the community sector and the way in which Australia can approach unemployment and community development.
 "Our mission is to create social and economic opportunities for the disadvantaged and in the past this has been limited to employment," Mr Little said.
"With the increasingly complex nature of social problems, we know that the way forward is to help people overcome the wide range of barriers by collaborating with partner organisations, building new connections and expanding our member network beyond our traditional boundaries.
"Our clients will be better served by a broad platform supported by complete collaboration," he said.
"CoAct was formed out of a realisation that the old Job Futures brand was not helping the entire organisation reach its potential. With the development of a high profile brand that clearly says we are open for collaboration, opportunities for members to support the disadvantaged will only increase.
"The CoAct network will deliver a new, innovative approach to all its activities including local initiatives, social and traditional media activities and engaging stakeholders and policy makers to lead the way that NFPs develop, engage and interact with communities."
The new CoAct website features a 'we are CoAct' video in which shows the work that
CoAct undertakes, and unveils the new look and feel for the organisation as it moves to a bright new future.
The new website also features details of the CoAct conference in Canberra on June 23-24, with two days of exciting and inspiring events and international speakers including United Nations' Dr Marco Roncarati, the economist and social policy expert for the Economic and Social Commission for Asia and the Pacific (ESCAP).
Dr Roncarati said he was looking forward to the conference and is "seeking to serve and empower those in need, learn more and develop partnerships".
"In particular I am keen to share my knowledge of youth issues and social sustainability," Dr Roncarati said.
Mr Little said 'The Power of Many' CoAct conference would offer a whole lot more than just coming, sitting and listening to people speak.
"The theme is Collaboration and there's a focus on conversations, sparking new ideas and thinking and doing to create a brighter future for all Australians," Mr Little said.
A complete listing of speakers is available on the website.
ends