ACS computes Qld's 'digital solutions' draft curriculum
THE professional association for Australia's information communication and telecommunications (ICT) sector, ACS, has backed and helped to shape the Queensland Curriculum and Assessment authority's Digital Solutions draft curriculum.
The draft curriculum aims to modernise education and tertiary entrance systems to account for the impacts digital disruption is having on the future of jobs.
The Queensland Government's draft QCAA Digital Solutions Australian Tertiary Admission Rank (ATAR) curriculum was presented at ACS's  inaugural Access IT Conference in Brisbane recently.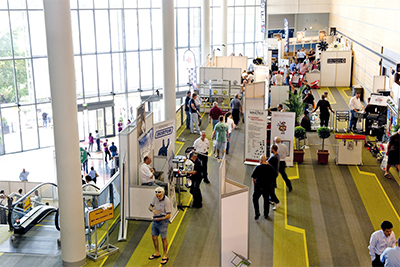 Exclusively presented as part of the Education Panel on day two of ACS Queensland's AccessIT Conference – which brought together key leaders in ICT to discuss its future, as well as showcase Queensland's growing global hub of ICT businesses, talent and industry collaborators – it was concluded the initiative would better prepare today's youth for the hugely disrupted workforce in the years ahead.
The new Digital Solutions curriculum is a complete overhaul to the existing ICT courses being taught at schools currently for year 11 and 12 students. 
"As a computer science course it has great potential," ACS Queensland state manager Ross Medina said. "It has a comprehensive coding focus in unit one (of four units), and other coding related areas such as design, user interface (UI), addressing user requirements (UX), which is good to see. 
"Unit two looks at applications and data, while unit three looks at the critical topic of the practical application of IT, from the internet of things (IoT), to robotics, game development, computer generated media and virtual reality," Mr Medina said.
"Finally, Unit Four will consider the impact of the digital, with coursework focused around security, artificial intelligence (AI), machine learning." 
He said the coursework would be comprehensive and give students with and without aptitude for coding a baseline understanding of the roles that they might have in future STEM-based career paths.
The ACS has also made recommendations to enhance the effectiveness of the program:
1.    An increased focus on ethics. With automation predicted to replace over 40 percent of jobs in the next five to 10 years, the ongoing discussion around human values and ethics needs to be kept top-of-mind, and taught at an early age.
2.     The Digital Solutions draft prescribes Problem-Based Learning as the active approach. The ACS recommends this to be complementary to Real-World Project-Based Learning. Taught exclusively, Problem-Based Learning risks providing insufficient critical thinking, complex communication and creative thinking skills. Grounding the program better in the real world will also help motivation and engagement levels.
3.     The addition of coursework in the development of augmented reality (AR) and virtual reality (VR) would be a good fit for the syllabus.
Mr Medina said, "The biggest issue that we see with the module is not an appropriate course for the majority of senior students. Based on the current enrolment figures for Information Processes and Technology, we cannot expect more than 10 to 20 percent of students to enrol in this currently non-mandatory subject.
"Comparing mathematics in the new ATAR curriculum, we have four subjects to be offered: Mathematics Essentials; Mathematics General; Mathematics Methods; and Mathematics Specialist. Under a similar classification we could see these as Mathematical Literacy (Essentials); Mathematical Fluency (General) and Mathematical Mastery (Methods & Specialist). This clearly caters for the range of skills and aptitudes, and even to some degree, student interests and future career aspirations.
"In very stark contrast, the QCAA will be offering only a Digital Mastery course, yet no courses within the ATAR set of subjects," Mr Medina said.
"Why, in an increasing digital world, based very strongly on IT, are we looking at offering four maths; four English and four science subjects to cater for this range of skill development; aptitudes and interests, but only one IT subject?"
ends