New UQ program for preventable deaths
A NEW two-year education program has been developed at the University of Queensland (UQ) aimed at promoting safe work in industries around the world.
Developed on the evidential basis that most workplace deaths are preventable, UQ's Master of Occupational Health and Safety Science program will be offered from 2017.
UQ School of Geography, Planning and Environmental Management's Margaret Cook said occupational health and safety (OHS) was about identifying, analysing and preventing workplace injury, illness and fatality.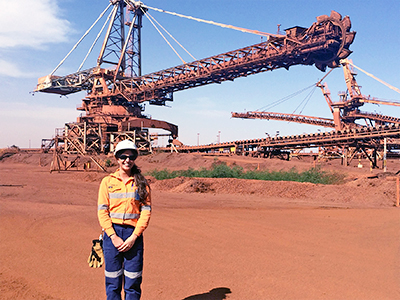 "Globally, more than 2.3 million people die each year from work-related accidents and diseases, and 160 million people are made ill because of their work each year," Dr Cook said.
"Every day, somewhere in the world, someone's parents, children and friends are not coming home safely from work.
"It's important to realise that many workplace deaths, injuries and illnesses are preventable."
Dr Cook said the new program was based on UQ's internationally recognised Bachelor of Occupational Health and Safety Science degree.
"Our programs have been developed in response to industry demands and enable students to learn from some of Australia's leading OHS experts," Dr Cook said.
"Our graduates are highly qualified professionals with a wealth of job opportunities across Australia and internationally.
"OHS qualifications open doors to a diverse range of industries such as agriculture, construction, mining, healthcare, hospitality, manufacturing, retail, tourism and transport.
"Two thirds of this year's graduating undergraduate honours class have already accepted jobs with a range of employers, including Lendlease, Multiplex, Woodside Energy, Watpac, Swire and Safe Work Australia," Dr Cook said.
Senior lecturer Dr Kelly Johnstone said, according to the 2012 National Safety Recruitment Salary Survey, OHS professionals' wages were at least 90 percent above the average Australian salary.
On average, packages range from $71,997 for graduates to $300,939 for OHS group managers.
www.uq.edu.au
ends