It all STEMs from Jaguar Land Rover's support
DRIVING ENTHUSIASM for science, technology, engineering and mathematics (STEM) study, Jaguar Land Rover Australia is supporting two teams of Australian students competing in the Land Rover 4x4 in Schools World Final, being staged in Coventry, England, in July.
The design and engineering automotive leader has also been backing the Australia-wide F1 in Schools program in a move to stimulate high school students into seeking careers in related fields. The sponsorship aims to increase the pool of talent that will seek STEM-related careers, including in the automotive industries.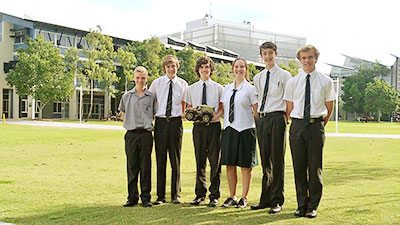 Wombat Warriors from Pine Rivers State High School in Queensland will compete alongside fellow Australian team Zircon from Dubbo College Senior Campus, at the upcoming 2016 World Finals of the Land Rover 4x4 in Schools Technology Challenge.
The Land Rover 4x4 in Schools Technology Challenge is run in Australia by Re-Engineering Australia Foundation Ltd with its major sponsor Jaguar Land Rover.
"Both teams contain six of each school's finest minds," a Jaguar Land Rover spokesman said. "They are required to build a 4x4 remote controlled vehicle within a tight set of design constraints.
"The competition is focused on the practical application of the skills the students learn in school. The students are required to meet regulations and deadlines, work as a team, innovate, interact with industry as part of stakeholder engagement and collaboration, constantly up-skilling in areas where expertise is needed.
"The students take part in the Land Rover 4x4 in Schools Technology Challenge because they love what they do. They may all have different skill sets, different interests, and different ideas – but 4x4 in Schools has pulled them together into a functional, well-oiled machine."
ends