ACCC tables media code of conduct
THE Australian Competition and Consumer Commission (ACCC) has released a Media Code of Conduct which aims to clarify the way media and the public can comment on the commission's enforcement activities.
ACCC chairman Rod Sims said the ACCC would implement the code as recommended by the Harper Review.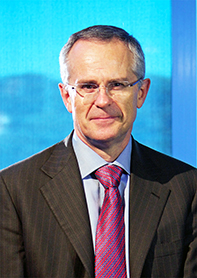 "The code strikes a balance between fairness to the individuals and businesses under investigation or involved in enforcement actions, and transparency in informing the media and the public about matters of interest," Mr Sims said.
"It is also important that the ACCC seeks to raise awareness among both consumers and businesses about their rights and obligations under the Competition and Consumer Act."
"At the same time, we recognise it is important that businesses and individuals subject to ACCC investigations are afforded appropriate confidentiality and procedural fairness," Mr Sims said.
Mr Sims said the Code spelled out the considerations the ACCC takes into account when commenting on investigations and court cases, and the limitations it observes in making public comments.
"Informing the public about our enforcement work in a balanced and objective manner is an important part of our role but there are situations where, with good reason, we refrain from comment," he said.
Mr Sims said media communication was one of the most effective ways of educating consumers and businesses about their rights and obligations.
"By explaining our enforcement activities through the media, we hope to see a multiplier effect in terms of deterrence and compliance with the law. "It is also important that consumers have confidence in the market economy and see our laws working for them."
The ACCC held a public consultation in developing the code. This included input from business and consumer groups, the legal community and journalists.
ends