Hash gets $1m funding, launches personalised daily news video
THE Australian conceptualised and built catch-up news aggregation platform, Hash, has used its most recent $1 million in seed funding to boost functionality and introduce personalised daily news video.
Hash took in a new round of $1 million in seed funding from private Australian investors earlier this year and put it to good use to develop fresh functionality what it describes as "a stunningly simple new look and feel".
"Our goal with Hash is to allow our users to consume the most important stories, from all angles, in as little time as possible," Josephmark CEO Jessica Huddart said. "The simple, yet highly visual design we've incorporated is beautifully distilled, allowing the user to quickly decide what to explore further and what to skim past.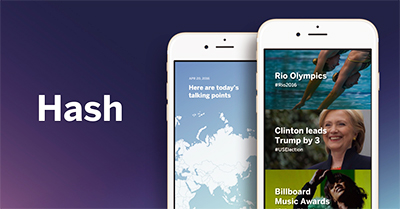 "We hope Hash 2.0 will build on the success of Hash's initial launch and we intend to use the funding to refine the product, test and add functionality, grow the team and scale the business."
Available on iOS, Android and web, Hash aggregates tweets about the day's most topical headlines in a simple, visual way. Founded and created by Australian digital ventures studio Josephmark, Hash 2.0's standout feature is a personalised daily news video.
Stitching together a number of short audio and visual clips from news publishers around the world, Hash's daily round-up video gives users a quick and easy way to see what stories people are talking about in under a minute.
Aggregating Twitter, Google News, Wikipedia and YouTube, Hash aims to offer users a simple, agenda-free feed that surfaces running commentary as well as multiple, global perspectives.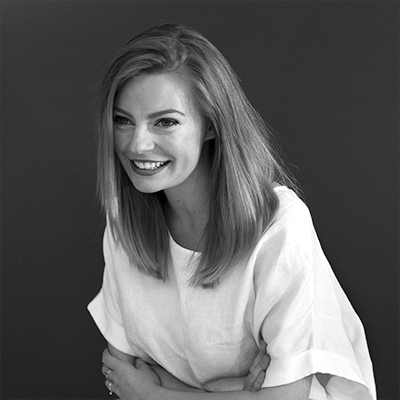 Unlike Facebook, Hash does not favour viewpoints. Using a unique algorithm that pulls in trending stories people are currently talking about as well as human curation to maintain a high level of quality, Hash aims to establish itself as "the most visually compelling, agenda-free way to consume the world's top stories"
New Hash 2.0 features include the personalised video round-up of the world's biggest stories every morning, greeting users wherever they are in the world, before showing the most important stories of the day. Users can also follow stories and be notified when there is a new development on an event they care about.
A new feature is the 'Weekend chat text message'. Hash sends users an SMS every Friday afternoon, which lists a handful of timely talking points – giving users interesting things to discuss at that Saturday night dinner party.
ends