Messenger Post couriers re-brand as StarTrack Courier
AUSTRALIA Post announced in May that it would re-brand its Messenger Post Courier services as StarTrack Courier in a move it says is designed to develop greater efficiency.
Australia Post acquired Qantas's 50 percent interest in StarTrack in October 2012, making Australia Post the sole shareholder in StarTrack, and Australia Post has since been deciding how best to rationalise its courier and transport services, aiming to "create the largest logistics force in the country" according to official statements.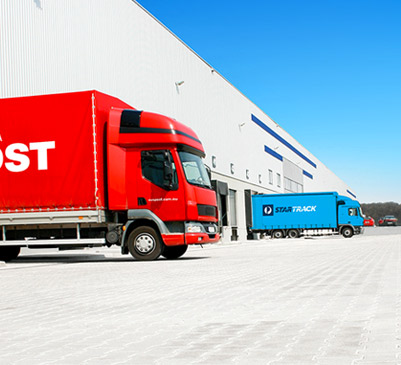 The complete Australia Post StarTrack acquisition was finalised in November 2012. following consultation with the Australian Competition and Consumer Commission (ACCC).
It is thought that moving more capability into the StarTrack branding allows greater possibilities for commercial promotion and collaboration than the government-linked and perhaps limiting Australia Post brand.
In March StarTrack signed a three-year premium partnership deal with Sydney FC as a Sky Blues back-of-shirt sponsor. In December 2013, StarTrack partnered with Linfox to win the Australian Defence Force warehousing and distribution management contract. StarTrack is the transport services partner in that deal.
At the time Richard Umbers, StarTrack CEO said, "This is an exciting development for StarTrack and a great opportunity to deliver value for the ADF through the breadth of our network and variety of services."
Since Australia Post's acquisition of StarTrack in 2012, the group has been steadily bringing the two businesses together to maximise its network and capabilities.
"Together, Australia Post and StarTrack intend to improve and grow our courier business by broadening our reach and creating even better services whilst remaining committed to providing a high level of service," an Australia Post statement read. "Everything that was good about Messenger Post Couriers will only get better in the future."
Although the general public does not yet directly link StarTrack with Australia Post, the official line is that "together StarTrack and Australia Post form Australia's most trusted freight and logistics provider. The combined business brings together the premium service standards of StarTrack with the trust, reach and convenience that Australia Post is renowned for, to create the largest logistics force in the country".
There are precedents for this optimism. Star Track Express and Australian Air Express's door-to-door retail business was integrated in 2011, successfully bringing together two leading road and air freight networks for a more profitable operation.
www.auspost.com.au
ends