Australian Skin Clinics' new complexion on growth
THE BEAUTY of Australian Skin Clinics' outstanding business and reputational growth is more than skin deep.
In nine short years, spanning the global financial crisis (GFC), Australian Skin Clinics grew from a single Gold Coast clinic to more than 50 clinics across Australia's east coast. While this outstanding growth was assisted by the company's recent merger with one of Australia's largest hair and beauty franchises, Hairhouse Warehouse and Ella Rouge, it was also accelerated by recent expansion to New Zealand.
Beyond the growth statistics and refinement of a very effective business model, Australian Skin Clinics managing director, Deb Farnworth-Wood, attributes the company's success to the people involved.  More specifically, she puts it down to hiring motivated staff and recruiting committed franchisees.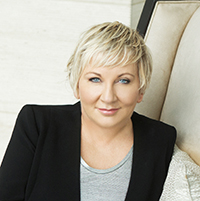 Importantly, Ms Farnworth-Wood made a crucial move several years ago to thoroughly analyse the cost-effectiveness of all the treatments Australian Skin Clinics provided.
"We originally offered a lot of the fluffy beauty treatments and some low-key surgical procedures," Ms Farnworth-Wood said. "It was difficult to keep on top of staff training, development, service delivery and standards.
"I cut out many of those services and strategically focused on laser hair removal, cosmetic injectables and certain skin treatments.
"These specific treatments were the most popular, cost-effective and the most profitable for our business and were typically only available to the rich and famous. I was committed to developing a business model which could provide these quality treatments and also make them affordable to the everyday person."
The first Australian Skin Clinics franchise opened in Helensvale in October, 2011. Within three years, the brand established 15 additional clinics across Queensland and Victoria.
In 2016, Australian Skin Clinics merged with beauty and hair industry powerhouse, Hairhouse Warehouse. This merger included the re-branding of 25 Ella Rouge clinics to the Australian Skin Clinics brand.
The merger of Australian Skin Clinics with Hairhouse Warehouse now positions the two franchise networks as leaders in the medi-aesthetic industry as well as the hair and beauty industry, which has developed into a $3.8 billion retail industry.
Ms Farnworth-Wood also revealed that success doesn't stop there for her medi-aesthetic franchise.
"There are exciting plans in the pipeline for Australian Skin Clinics," she said. "We look forward to opening more than 20 new clinics in the 2016/17 financial year and another four clinics in New Zealand over the next 12 months."
Australian Skin Clinics is a Queensland Leaders Executive Leaders member.
ends