2017 declared International Year of Sustainable Tourism for Development
THE official launch of the International Year of Sustainable Tourism for Development 2017 took place at the International Tourism Fair of Spain, FITUR, in January.
The event, before more than 600 international travel and tourism industry leaders, kicked off 12 months of global actions aimed at advancing sustainable tourism contribution to the 2030 Agenda for Sustainable Development.
Co-presented by Max Forster, CNN, and Raquel Martínez, RTVE, the launch event underlined "the immense socio-economic opportunities brought by the sector to all societies as well as its power to advocate for mutual understanding, peace and sustainable development worldwide" according to United Nations Secretary-General, Antonio Guterres.
"Every day, more than three million tourists cross international borders. Every year, almost 1.2 billion people travel abroad," Mr Guterres said.
"Tourism has become a pillar of economies, a passport to prosperity, and a transformative force for improving millions of lives. The world can and must harness the power of tourism as we strive to carry out the 2030 Agenda for Sustainable Development."
The event also marked the launch of the International Year campaign 'Travel.Enjoy.Respect', aimed at promoting sustainable tourism among travellers, in partnership with CNN and RTVE.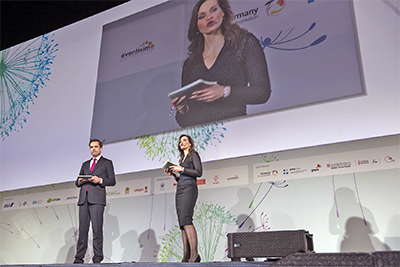 At FITUR, UNWTO also announced the ambassadors of the International Year: President of Liberia HE Ellen Johnson Sirleaf; HM King Simeon II; UnionPay president Huayong Ge; Talal Abu-Ghazaleh Organization president Talal Abu Ghazaleh; and , and Federal Association of the German Tourism Industry president Michael Frenzel.
UNWTO Secretary General, Taleb Rifai said, "2017 is a unique opportunity for us to promote the contribution of tourism to achieving the future we want – and also to determine, together, the exact role we will have tourism play in the sustainable development agenda, to and beyond 2030. A unique opportunity to ensure that tourism is a pillar in achieving the 17 Sustainable Development Goals (SDGs)."
Minister of Foreign Affairs and Cooperation of Spain, Alfonso María Dastis said, "The 2030 Agenda considers sustainable tourism as a vector of development, job creation and the promotion of local culture and products. Tourism is part of the Sustainable Development Goals and contributes decisively to almost all 17 Goals through its impacts on fighting poverty, promoting decent jobs, improving gender equality and the livelihoods of young people or the fight against climate change."
Also addressing the ceremony were high representative for the United Nations Alliance of Civilizations Nassir Abdulaziz Al-Nasser, assistant director-general for culture at UNESCO Francesco Bandarin, and European Commissioner for Internal Market, Industry, Entrepreneurship and SMEs Elzbieta Bienkowska.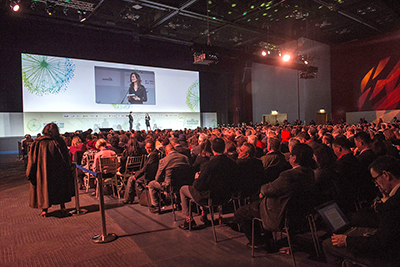 Sponsors of the International Year:
Official Sponsors of the international year includeANA, Balearic Islands, Global Tourism Economy Research Centre, Minube, Amadeus, Chimelong, Ras Al Khaimah, Ministry of Tourism of Colombia, Ministry of Tourism of Morocco, and IFEMA/FITUR
Diamond sponsors are theMinistry of Tourism of Mexico, Georgian National Tourism Board, Ministry of Culture and Tourism of Azerbaijan, The Travel Corporation, Capital Airlines, Eventísimo and Mastercard.
Gold sponsors are theGerman National Tourism Board (DZT), Turismo de Portugal, Valencian Tourist Agency, Catalunya Tourist Board, Global Geoparks Network, University of Applied Sciences HTW Chur – Institute of Tourism and Leisure and Intercontinental Hotels Group
Silver sponsors areJTB Corp and South Pole Group, while media partners are CNN, RTVE and Travel Weekly.
www.tourism4development2017.org
Portal of the International Year of Sustainable Tourism for Development
ends