Huge variety in Brisbane AsiaPac Film Festival
A DOCUMENTARY about Japan's bizarre celebrity-making business, two little-people who motorcycle from Iraq to Spain to meet footballer Cristiano Ronaldo, and Kristen Stewart as a ghost-whisperer in Paris – this is just a small sample of the extraordinary variety of screenings at the 2016 Brisbane Asia Pacific Film Festival (BAPFF).
Also in the line-up at the festival – from November 23 to December 4 — has been the celebrated Iranian director Asghar Farhadi's new taut drama The Salesman, and a documentary about the world's best restaurant, Ants on a Shrimp.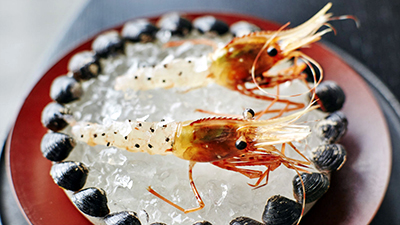 One of the more unusual screenings is an eight-hour Filipino epic, A Lullaby to the Sorrowful Mystery, and the Australian premiere of low-budget Aussie serial-killer thriller Hounds of Love, which many are slating to be the next Wolf Creek.
Indian drama Parched will open the festival with an inspiring tale of female empowerment. It has won 18 international awards and toured 24 film festivals.
Brisbane Lord Mayor Graham Quirk said BAPFF offered something for everyone.
"The festival's third year will be its best yet, featuring 31 Australian premieres and 33 Queensland premieres in just 12 days," Cr Quirk said.
"These films represent the exceptional talent from a region that encompasses 70 countries and areas and includes award-winning films, independents, restored classics and genre favourites.
"Brisbane, this is your film festival – I encourage you to go along and be part of it."
Queensland Premier Annastacia Palaszczuk said the Queensland Government supported the Brisbane Asia Pacific Film Festival through Screen Queensland, the festival's founding sponsor.
"Screen Queensland invests in film festivals around the state to support non-mainstream and alternative films that would otherwise not be available, and to position the state as a leader in innovative screen content production.
"Film festivals like BAPFF attract visitors and deliver a boost to Queensland's tourism industry and local economy," she said.
Asia Pacific Screen Awards (APSA) and BAPFF chairman Michael Hawkins said audiences would be wowed by the sheer diversity of films.
"This is a fantastic opportunity for Brisbane to see the breadth of cinema on offer in our region and enjoy almost 31 of the 39 films nominated for this year's 10th Asia Pacific Screen Award," Mr Hawkins said.
"Many of the incredible filmmakers who are here for the awards will host Q&As at their BAPFF screenings, giving cinema lovers a chance to meet brilliant directors, actors and cinematographers." 
BAPFF head programmer Kiki Fung was excited to unveil the program, saying "there's so much to immerse yourself in".
"I am thrilled to present our retrospective on Japanese Screen Legends as it's a rare opportunity to see these iconic actresses' works with masters on the big screen," Ms Fung said.
"For the first time, we have included a selection of films from Europe and The Americas, consisting of this year's most acclaimed, forward-thinking, provocative and intimate works that will surely be conversation starters."
ends