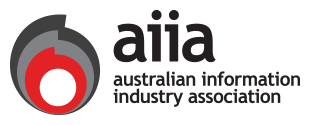 Inspire, Influence and Engage with Storytelling – Communicating in the most powerful way in the most challenging of times
DATE: WEDNESDAY 24 MARCH 2021
TIME: 04:00 PM - 05:00 PM
WHERE: VIRTUAL VIA CISCO WEBEX
ENQUIRIES:LEAH LAFFERTY This email address is being protected from spambots. You need JavaScript enabled to view it. 1300 665 145 OR 0457 459 972
AIIA MEMBER PRICE:$0.00 (INCL. GST)TABLE OF : $0.00 (INCL. GST)
NON-MEMBER PRICE:$25.00 (INCL. GST)TABLE OF : $0.00 (INCL. GST)
Details
Please note this event is in AEDT
---
Just Imagine…..
You have a difficult message to share with your people and you don't really know how to convey it - while appealing to their emotional state.
Or you need to influence your stakeholders in a situation of crisis, where you literally have to change the tide of their decision.
OR imagine you need to drive a large initiative, that you believe people are not going to be excited about.
Or a situation where you have to convey bad news to employees in a situation where people are already feeling challenged – and you want to be sensitive, yet clear.
And this is where Storytelling as a tool – can be extremely helpful and powerful – enabling you to influence, inspire and engage people – especially in challenging times.
The world has changed - So must our communication!
Everyone's role has changed in the last 12 months - whether we like it or not! With so much that's happened and changed, one wonders - isn't it high time that we changed the way we reach out, connect and communicate with people?
Regardless of your role or title, today you have a responsibility to Inspire, Influence & Engage your people, your team, your community.
This is where mastering the powerful skill of Storytelling will help you create a positive impact!
---
Speaker
Gatik Chaujer
Co-founder - TransforMe, Master Storyteller, Speaker Coach, Leadership Facilitator, TEDx Speaker
Gatik Chaujer is the co-founder of the global Leadership Development firm – TransforME. A passionate facilitator, coach and keynote speaker, his own journey is a story worth listening to! Driven by his mission to transform a million lives, Gatik's uniqueness lies in his inane ability to connect, spontaneously share, be mindfully present and bring humour to learning!
A believer that "we are all born storytellers, who have just become shy/ unsure of storytelling" – Gatik stumbled upon storytelling coaching quite by accident!
Gatik developed his unique talent to help cull out, craft, and deliver compelling stories– that hit the right key message – through detailed research & study on the science of narratives, coupled with his own passion, practice & ability to understand his client's context very quickly
---
Terms and Conditions
By purchasing tickets to this event you agreed to the capture, storage and use of your data as detailed in the AIIA Privacy Policy, a link to which is provided here https://www.aiia.com.au/privacy
Please log in to access AIIA Member Prices
AIIA Tickets
Not sure if your organisation is an AIIA member? Click here