EXTRA >> A Report by Digital Business insights.
THE not-for-profit sector in Australia includes over 700,000 not-for-profit organisations, 100,000 incorporated associations and 10,000 companies limited by guarantee.
The sector can be broadly divided into public-serving or member-serving organisations.
Public-serving organisations typically deliver health, education or community services.
Member-serving organisations exist for the benefit of their members, in the areas of sport and recreation and common interest. Interest organisations include peak bodies, religious organisations, political parties, lobby groups and unions and professional and business associations.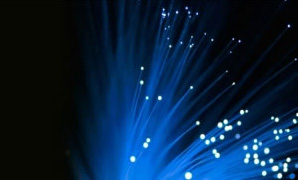 Not-for-profit organisations are increasingly adopting and using Information and Communication Technology (ICT) to improve their productivity, service delivery and enhance the many ways they interact with government, businesses and the community.
The value of ICT to an organisation varies depending on the organisation size, type, location and services delivered. Some business processes are common to all not-for-profits and some are specific to public serving or member serving organisations.
Public serving

 

Member serving

 

Accounting, database, security, backup/storage, telecommunication, internet, website, compliance, ordering, buying,

 

Reporting, tenders, volunteers, rostering, client management

 

Fundraising, member management, collaboration

 
 
 
 
 
It also helps to understand the value ICT can deliver by looking at the relationships the organisation has. All organisations have internal relationships and activities, as well as external relationships with customers or clients, suppliers, competitors and complementary organisations.
INTERNAL
ICT enhances various internal administrative business activities for the not-for-profit sector – accounting, payroll, records and information (database), rostering, internal communication and so on.
Accounting – MYOB, Quickbooks, Xero, Arrow, Attache, SAP etc
Database – Access, Excel, SQL, Filemaker etc
Rostering – None, Excel, Time Target etc
Security – Norton, AVG, NetboxBlue, Interactive etc
Backup/Storage – Hard Drive, NAS, SAN, DVD, CD, Tape
Intranet – web developer
Mobility – Airwatch, GBM, Blink, VmWare etc
CUSTOMER
Customer relationships will vary depending on the type of not-for-profit organisation. ICT can enhance communication through telephone, SMS, email, email newsletter and web site, and also help with the active management of relationships through client and customer relationship software.
Phone – Telstra, Optus, Vodaphone etc
Internet – Telstra, Optus, iiNet, TPG, Pacific Internet etc
VoIP – Skype, Broadsoft, Asterisk, Avaya, Cisco etc
Website – web developer
CRM & membership – MS CRM, IMIS, ACT, SDG, Salesforce, Access, Outlook, EventPro, Frontdesk, Aspedia etc
Client Management – CareManager, Pivotol, Tectura, XaptCare, iCare, QuickKids, ionmycare etc
SUPPLIER
Supplier relationships will also vary depending on the type of organisation. For public serving organisations funded by government, there is an ongoing cycle of tendering for funding and reporting on services delivered. Member-serving organisations manage member fees.
Both types of organisations may raise funds and sign up and manage volunteers. All organisations may buy general goods and services. ICT can support all these activities through fundraising software, telemarketing, Government tender and reporting portals, and general supplier websites and portals.
Reporting – Excel, Calxa, Datacare, Arrow etc
Volunteers – Outlook, Vision6, etc
Fundraising – Blackbaud, ThankQ, Donor Management, Open Alms etc
Ordering/Buying – Supply/Buy website, portal
COMPETITOR
All public serving organisations compete for funding. Members-serving organisations compete for members. The internet provides a simple, quick research platform for competitive intelligence gathering as well as a research resource for proposals and reports.
            Tenders – Government portal
            Research – Web browser
COMPLEMENTARY
Not-for-profit organisations often collaborate in service delivery, lobbying, promotion and education. ICT provides a number of collaborative platforms including weblogs, wikis and portals.
            Information portal – InfoXchange, Our Community, Connecting Up, DoC
ICT satisfaction and concerns
Respondents to the last four surveys over 8 years raised specific issues with ICT products and services. The main issues were – lack of software designed and customised to the sector needs, software not fully integrated or able to be easily integrated with other software, affordability, training and support, not intuitive and not easy to use.
Organisations need the right client management software, staff management software, customer relationship management software, membership and fundraising software to operate effectively.
Overall problems with IT & software
| | |
| --- | --- |
| Integration, compatibility, software bugs, not focused on non-profit | 33% |
| Old software, can't afford to upgrade | 32% |
| Can't get training, can't afford training, need support, can't afford it | 28% |
| Want to analyse data and generate better reports | 5% |
| Want open system solutions | 2% |
"Need to provide software that is everywhere and everywhen"

- 
Church, NSW
The cost of hardware and software, and cost and availability of training required to use it effectively are two other major issues holding non-profits back from increased productivity and effectiveness.
It is only the enthusiasm, flexibility and commitment of the sector to service delivery that compensates for flaws in the tools that are available to them.
"Prices are prohibitive for small non-profits"

- 
Creative & performing arts, Victoria
Many issues are common to all organisations regardless of their size – integration, reporting tools and CRM. Larger organisations manage their own training needs effectively.
Issues by size of organisation
| | |
| --- | --- |
| 1-2 | Training, need database and reporting tools, cost |
| 3-4 | Upgrades expensive, need CRM, Adobe products expensive, training |
| 5-9 | Integration, no funds for training, compatibility, reporting, need upgrades |
| 10-19 | Integration, training, support, Adobe costs, need CRM |
| 20-49 | Integration, need CRM, support, training |
| 50-99 | Integration, reporting, need custom CRM |
| 100-499 | Integration, reporting, support, inflexible vendors, CRM essential |
| 500+ | Integration and support |
There are signs of improvement in this area as a result of the overall trend towards open systems, web based solutions and managed services. But not all software developers are moving in this direction fast enough for the sector.
INTEGRATION
Effective analysis and reporting demands an integrated operational platform and many non-profits wrestle with hardware and software that is not fully integrated, open system, up to date, supported and funded, often using a mixture of hardware and differing versions of software.
This situation is further compounded by government and peak bodies developing and providing reporting databases and portals that are clunky, slow, non intuitive and not well supported, and then expecting non-profits to use them as the primary reporting tool for their funding.
Legacy hardware and software increasingly causes problems. Many organisations can't afford to upgrade their hardware and software, and can't afford to train staff (especially volunteers) and maintain new ICT products even if they could afford them. This reinforces the requirement for all non-profit software to be intuitive, easy to learn and use.
AFFORDABILITY
The DonorTec program and the annual Connecting Up events are two programs that lead the way in trying to improve the affordability and information issues.
Connecting Up, Our Community, Infoxchange and Church Resources also work individually and together to lobby State and Federal Government for more and better directed initiatives to improve capability across the sector.
As a result of this lobbying there are signs that hardware and software vendors in Australia are developing, updating and providing more solutions that are valuable to the sector. But it is slow and the current financial environment is clearly affecting many smaller ICT developers.
Cisco and Microsoft have supported the DonorTec program from the beginning. Existing CRM products are now being repurposed and configured to reflect the needs of non-profit organisations. Other software products have been customised for the sector. But these efforts only go so far and none of them address the major integration issue. In many ways they make it worse.
LACK OF APPROPRIATE SOFTWARE
One issue raised by non-profit organisations was the lack of off the shelf software developed with their needs in mind, specifically Customer Relationship Management software (CRM). Many products address only part of an organisations needs. There is a perception that software is developed for business … not the non-profit sector. This is especially true with CRM software.
"Can't find good CRM for a small organisation"

- 
Youth Services, Victoria
"We need a CRM with integrated fundraising"

- 
Multiple Services, Tasmania
 "We need a CRM system"

- 
Law & Advocacy, Victoria
 "We have outgrown our custom-built CRM"

- 
Philanthropy, Vic
Another perception is that State and Federal GovernmentS are not software developers, and when they build web-based tools and portals for reporting or other reasons … they don't do a good job. Software has bugs, is slow, isn't intuitive or user friendly, is not supported … and users inherit the blame.
Dissatisfaction is wide ranging – "Transport Access  – slow and limited; CLSIS legal database – poor and out of date; Health Network – slow and frustrating; CAIS – flawed and doesn't meet our needs, prescribed by DHS so meets their needs and can't be modified to meet internal needs; VPAD - Government provided and very poor."
"Government provided software is difficult to use and has reliability issues." 
- Disability Service, NSW
Compounding this problem is the growing operational desire to integrate and share data across a range of applications. Funded non-profits have to report to funding bodies regularly and this requires software integration to avoid multiple data entry, and to be able to create tailored reports effectively. And indeed for the CEOs across the sector to be able to manage their organisations with clarity, oversight and access to information.
Some larger organisations have addressed this issue by using external integrators and software developers to create solutions, or implementing fully integrated (ERP) systems. This option isn't realistic for smaller organisations because of the initial cost and ongoing support requirement for the system.
"The biggest concern is the lack of system integration across our organisation and the huge loss in productive hours resulting from this."  

- 
Peak Body, Queensland
Even when existing solutions are available, many organisations are not aware of them. Many non-profits are still unaware of the DonorTec program.
COST AND LICENSING
Non-profit organisations don't have money to waste and often don't have money to spend on ICT at all. The structure of funding provision (lump sum) and timing (one-off, for program or for fixed period) also doesn't usually match the new payment options now available for managed services (cloud computing services) delivered online for a monthly fee.
Organisations are often forced to wait to buy new technology, and upgrading equipment and software is something that only large organisations do to a planned schedule. Most others upgrade only when systems fail and they are forced to.
The result is often a mixed bag of hardware, software and operating systems, making it even more difficult to manage training, support and licences. There is also concern about the legality and currency of licences because of the inclusion of donated equipment.
The DonorTec program has had, and continues to have, a positive influence in helping non-profits upgrade software and is one of the most valuable strategies for building capability in the sector. But support for the DonorTec program by Microsoft and Cisco is likely to finish in the near future, not just in Australia, but also internationally where the program is managed by TechSoup Global.
Cost, training and support are linked by many organisations. There is concern about the expense of purchasing software and then getting the most productive value from it, especially if the software is not intuitive and easy to use.
"Not able to keep up to date (no money)"

- 
Disability Service, NSW
Non-profits are expressing a desire for the DonorTec program to include Adobe products and MYOB.
"Would love Adobe products through DonorTec"

- 

Education & Training, NSW
 "Wish MYOB was available through DonorTec"

 - 

Creative & Performing Arts, Victoria
TRAINING, SUPPORT AND ADVICE
Training (or the lack of it) to get the most out of the investment in technology is an issue raised by many organisations. Most training is on the job and many organisations can't afford external training, especially for their volunteers and part time workforce. Most "pick things up as they go along".
"Expense of purchasing software and training staff how to use it effectively"
 - Seniors Organisation, South Australia
"We need access to local, low cost and tailored training" - 
Industry Association, Victoria
The main currents of the digital revolution – more connection, more collaboration and more integration, impact non-profits just as much as businesses and households.
Convergence between telecommunication and data is creating new opportunities for cost saving and improved communication though VoIP and unified communications. Low cost mobile devices offer new opportunities to manage service delivery more effectively.
Cloud computing offers the potential for lower cost software services and new payment regimes. But VoIP, mobility and cloud computing all carry new issues and problems that need clarification and understanding. Governance, legislation and regulation impact the funded sector to varying degrees.
Added to this, the pressure from other quarters continues to grow with changing expectations and increasing demands from clients, customers, government legislation, auditing and funding bodies.
Government is expecting "more for less" – more and better service delivery for less funding, whilst investing little or nothing to help the sector meet its obligations or help the sector better leverage the opportunities delivered by technology.
It is assumed that these things will take care of themselves through market supply and demand. From the consistency of the issues raised and comments made over the course of four national non-profit surveys over 8 years from 2006 to 2013, it is evident that this is not the case.
SOLUTION
It is possible to address many of these issues, but to do this effectively requires:
knowledge of ICT demand and use across the sector – which DBi has accumulated over the past 10 years through its surveys across the sector 
the ability and knowledge to bring together the key ICT vendors and manage the collaborative effort required to address the demand issues – which DBi can manage because of its industry networks, knowledge, experience and neutrality in the sector

 
the ability to bring together the Data Centres and Hosting,  Systems Integrators and Software solutions to create "total solution" options for the sector – still leaving competitive options and choices in place, but moving those competitive options from single point solutions to total solutions. The solution mix can be modularised so buyers can select options that suit them best – by cost, preference, industry category etc.

 
the ability to provide training and support to meet the demands of the sector relative to this solution mix – which DBi can deliver through its digital toolkit platforms and learning management system.

 
the ability to manage both the provision of higher cost options delivered by Telstra, Optus and Macquarie Telecom and lower cost options delivered by the tier 2 and 3 data centres – to meet existing comfort levels, existing relationships, budgets, preferences and other issues that affect a buying decision.

 
Getting this "right" will go a long way to increasing efficiency, productivity, affordability, capability and collaboration across a sector that delivers many government funded health and community services programs as well as supporting the membership based organisations important for community vitality and health.
#ends