By Leon Gettler >>
THERE IS no doubt 2020 has been a difficult year for Australia's hotel industry. With air travel and tourism stopping because of COVID-19, revenue has crashed and many hotels face going out of business.
On the other hand, hotels are working closely with the government in areas such as quarantine. Eventually, the economy will re-open and hotels will be back in business again.
Dean Long, the CEO of the Accommodation Association of Australia, the peak industry body representing close to 3500 hotels and nearly 58,000 employees across the country, said it had been a key year of learnings for the industry and government.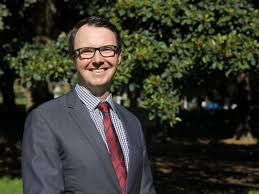 He said the industry had been absolutely devastated with revenues falling 75 percent and 85 percent across the city and regional areas. In a space of four weeks, it had gone from occupancy rates of 90 percent to below 10 percent.
HOTELS IN 'ISOLATION' BUSINESS
The industry is now providing the space for self-isolation for incoming travellers and some front-line workers.
"One of the things as an industry we're proud of is that when we were asked to step up to help healthcare workers stay safe to support their families and also to keep the community safe at the request of government, we were able to provide facilities that enabled that protection to take place," Mr Long told Talking Business.
He said it had been disappointing to see some of the lapses in government processes in Victoria, but in every other jurisdiction it had worked well.
While other states had used defence force personnel and the police, Victoria had chosen to employ private security guards which appears to have been a source of the outbreak in the state. He said the industry was now looking forward to the findings of the judicial inquiry into the employment of private security guards.
Mr Long said the hotels had provided the governments around Australia with the hotels and had ensured staff were trained in areas like fire protection procedures and evacuation procedures and were there to support the check in processes of the people that were going through the self-isolation.
"What it showed was that in seven of the eight jurisdictions, it worked really well, and I think for the overwhelming majority of cases in Victoria, it also worked very well," Mr Long said.
He said nobody had gone into the self-isolation process with any bad intentions.
"This isn't a witch hunt," Mr Long said. "We need to get to the bottom of what happened so if it does happen again, we know exactly what went wrong so we don't make the same mistakes again,"
"And that goes on both sides of the equation. The hotel industry will be far more stringent in what they request of the government in their processes and systems and I think government will be very clear and very certain to not make the same mistakes that have been made to date."
SAFE GUIDELINES FOR STAFF
Mr Long said the hotels had also implemented safe guidelines for their staff, setting out how to interact in these environments, from the front of the house to those cleaning the rooms and making sure they have the right personal protective equipment (PPE).
All the hotels had increased their cleaning standards and number of times rooms were inspected. He said this would be ongoing.
"What travellers are looking for is a safe, secure tourism experience," Mr Long said.
He expected hotels would emerge from this period with a greater investment in technology.
"People are going to be much more comfortable with the idea of using their phone to access their room, the ability to self-manage your accounts and interact with a light touch with a number of employees," Mr Long said.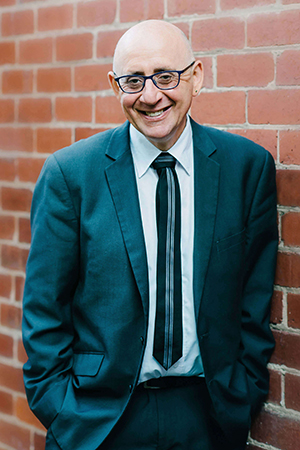 "I'm expecting that technology investment to drive some increasing ease of access to hotel facilities and I think consumers are really going to gel with that."
Mr Long sees a 50-60 percent recovery in the hotel industry towards the end of 2020-21.
Hear the complete interview and catch up with other topical business news on Leon Gettler's Talking Business podcast, released every Friday at www.acast.com/talkingbusiness.