GRAND PLAZA has created a three-day hair and beauty experiential event as a brand statement that innovates the way shopping centres can help build the small business sector.
Branded as the 'New Year, New You' Hair and Beauty Expo, for three days at Grand Plaza there will be special pricing, special events, complimentary treatment sessions and special prizes on offer to attract visitors from way beyond the centre's usual catchment area.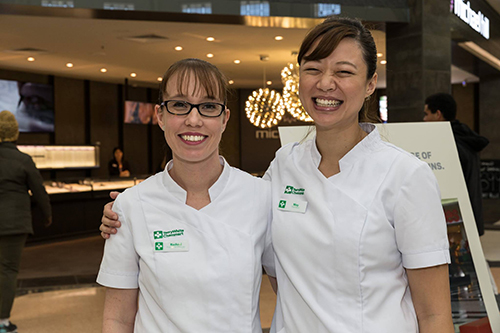 The expo is being presented to regular customers and visitors alike as a rare opportunity to 'rest and unwind' with special value treatments and products at Grand Plaza, located south of Brisbane at Browns Plains, Logan City.
The prize list and special event agenda is impressive (see below), with the Grand Plaza offering the chance for attendees to win a $1,000 voucher to spend at the centre.
Grand Plaza stores such as Napoleon Perdis, Hairhouse Warehouse, Priceline and Grand Plaza Skin and Beauty are on board for the 'New Year, 'New You' Expo with exclusive giveaways, discounts and competitions, according to Grand Plaza centre manager Martine Coorey.
She said there was also an opportunity to try complimentary skincare, hair and beauty services and throughout the expo and The Beach House Bar and Grill would "also be serving up 'mocktails' to keep hydrated".
"Life is busy, but at Grand Plaza we believe everyone should take a little time for themselves, especially as we settle in to the new year," Ms Coorey said.
"Customers can meet the experts who can provide advice on braids, lashes and skincare. It really is an opportunity to spoil yourself and try before you buy," she said.
Bookings for complimentary consultations and treatments are essential, Ms Coorey said, and details were available through the website. The event runs from 4pm-7pm on February 7, 10am-1pm on February 8 and 10am-1pm on February 9.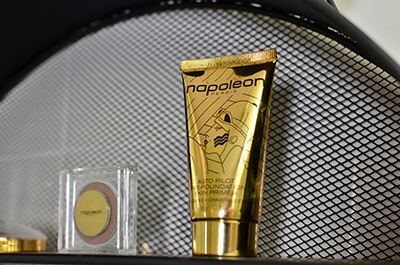 https://www.grandplaza.com.au/whats-on/hair-and-beauty-expo
GRAND PLAZA BUSINESSES OFFERING
HAIR AND BEAUTY EXPO SPECIAL EVENTS:
Napoleon Perdis is offering makeup and eyeshadow tips, as well as lipstick touch ups. Plus, visitors to the counter on the day go in the draw to win a private makeup lesson for themselves and five friends.
Grand Plaza Skin and Beauty is offering UltraSono Facial Treatments for pigmentation, dehydration, loss of elasticity, wrinkles, acne and sensitive skin.
Hairhouse Warehouse is offering a complimentary curling and hair straightening service, as well as a range of sample products for visitors to take home.
Salon Express is offering complimentary braiding and consultations with the team from Salon express at their braid bar and consult lab.
Terry White Chemmart is offering sessions on what skincare and beauty products are right for individuals. There are educational sessions on how the La Roche Posay line range is "revolutionising skin care".
Priceline Pharmacy has courses in how to apply temporary lashes with ease with the guidance of a Priceline Lash Technician.
Australian Skin Clinics is offering a complimentary skin analysis and cleanse. Guests can also chat to the team about the exclusive Balense range. Plus, book a series of three high performance Microdermabrasion treatments on the day at a greatly reduced price.
Laser Clinics Australia is teaching visitors "everything you need to know about laser hair removal, skin treatments and cosmetic injectables" with a complimentary consultation and half price offers on first treatments.
Beach House Bar and Grill is offering its signature Ginger Spark Mocktail and a complimentary "drink on us" for a future visit.
Vintage Loves Flowers, specialising in "making your flower and decor dreams come to life" will be showcasing and treating attendees to a complimentary gift on its Thursday and Saturday sessions (not available on Friday).
#ends