Frosty Boy, Populous finalists in two Export Awards categories
ONE OF AUSTRALIA's most recognised food manufacturers, Frosty Boy, and global stadium designers Populous have has been named as finalists in two categories of the Premier of Queensland's Export Awards.
Frosty Boy Australia appears at the top of the list for two key categories, Manufacturing and Business Services. Another regular in the awards, stadium and venue designer Populous, is the only other company to make the finals in two categories, for Creative Industries and joining Frosty Boy in Business Services.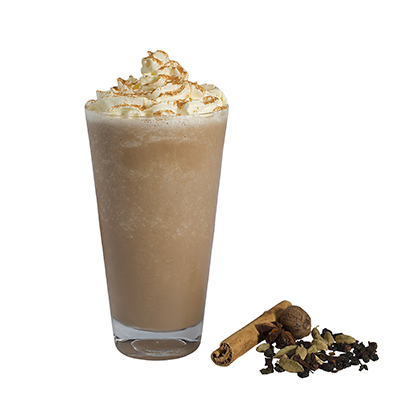 Creating some of the industry's most innovative tastes, the Yatala-based company has seen demand for its customised frozen dessert and beverage flavour solutions increase by nearly 50 percent across the business.
"We at Frosty Boy understand our clients, their market and their customers. We pride ourselves on our relationships with our clients and our international export success can be attributed to this. It's why our clients keep coming back to us, and why their customers keep coming back to them," Frosty Boy general manager for sales and marketing, Felipe Demartini said.
"This announcement is a real testament to our company, its culture and our ability to compete in the international market place and we are honoured to be finalists in these two categories."
The Export Council of Australia has congratulated Populous, Frosty Boy and all finalists in the 2017 Premier of Queensland's Export Awards
Export Council of Australia (ECA) chief executive officer Lisa McAuley said, "The Queensland Export Awards are about rewarding businesses that have shown a commitment and determination to grow their global business and who, against adversity, seek new innovative ways to compete on the international stage.
"The competition is extremely tough and we are thrilled to see a number of new names recognised for their tremendous efforts. It's fantastic to also see the diversity of the companies that entered the awards this year.
"To acknowledge and celebrate the success of Queensland companies is an important part of encouraging more companies to think global and this year at the awards ceremony we will be celebrating and recognising the great opportunities emerging for Queensland companies in Latin America," Ms McAuley said.
She said as Australia entered negotiations over a free trade agreement (FTA) with the Pacific Alliance, an great opportunity is emerging to place these countries top-of-mind among Australian companies evaluating new market and diversification opportunities.
"These negotiations come at an opportune moment given numerous positive developments in the Australia-Latin America relationship," Ms McAuley said.
"We look forward to a great event that recognises our Queensland champions and looks at the new growth opportunities for the state this in this important region."
The awards ceremony will be held on October 19 at the Brisbane Convention and Exhibition Centre South Bank. Queensland Premier Annastacia Palaszczuk  will attend along with Queensland Treasurer and Minister for Trade and Investment Curtis Pitt.
The 2017 Premier of Queensland's Export Awards finalists are:
AGRIBUSINESS
AGT Foods Australia
Australian Country Choice
BNY Trading Pty Ltd
CJ Nutracon Pty Ltd
BUSINESS SERVICES
EarthCheck
Frosty Boy Australia
Populous
TAE Aerospace Pty Ltd

CREATIVE INDUSTRIES
Alt.vfx
Cutting Edge
Populous
UAP

DIGITAL TECHNOLOGIES
Clipchamp Pty Ltd
Opmantek Software
Skedulo
Statseeker
E-COMMERCE
ECO. Modern essentials
Evolve Skateboards
Grace Loves Lace
Opmantek Software
EDUCATION & TRAINING
Cairns College of English & Business
CQUniversity
Global Learner
GO1
ENVIRONMENTAL SOLUTIONS
Altus Renewables Limited
Clean Oil Services Pty Ltd
Core Resources
Verterra Ecological Engineering
HEALTH & BIOTECHNOLOGY
Cook Medical Australia
ECO. Modern essentials
LuinaBio
Wenross Holdings Pty Ltd
MANUFACTURING
EM Solutions Pty Ltd
Frosty Boy Australia
Noonan Race Engineering
Perfect Potion

MINERALS & ENERGY
Blast Movement Technologies
DINGO Software
Dynamics G-Ex Pty Ltd
NLT Australia Pty Ltd

REGIONAL EXPORTER
AGT Foods Australia
Dynamics G-Ex Pty Ltd
Evolve Skateboards
Wellcamp Airport

SMALL BUSINESS
Clean Oil Services Pty Ltd
Noonan Race Engineering
Tooletries Pty Ltd
Typefi Systems

ends